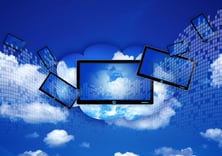 West Bend's TechAdvantage™ Equipment Breakdown Coverage includes all of the coverages, services, and benefits associated with traditional Equipment Breakdown products, along with a variety of new coverages designed to address today's modern equipment risks. This coverage is effective February 1, 2018 for new business and April 1, 2018 for renewal business.
You will benefit from a wide range of key coverages including:
· Microelectronics Coverage: This covers microelectronic failures when physical damage isn't detectable or for failures when firmware is replaced. Coverage is triggered when covered equipment suddenly stops functioning as it had been and that equipment or a part containing electronic circuitry must be replaced.
Let's take a look at a loss scenario where Microelectronics Coverage would be instituted:
A computer server at a doctor's clinic wouldn't boot up after a power outage at the facility. The repair technician couldn't find any physical damage to the server, but after replacing the controller board, the server began to function properly. There was also corrupted data that needed to be restored by a data recovery firm.
Property Damage: $2,308
Data Restoration: $1,975
Business Income: $13,695
Total Paid Loss: $17,978
· Cloud Computing Service Interruption: This adds cloud computing services to service interruption coverage.
Here is a real life example where Cloud Computing would be significant:
The scheduling and billing department for a medical center was unable to conduct business for one week due to a service interruption with their accounting service provider. The cloud-based software and backup files weren't accessible for three days while the service provider made repairs to the servers that were damaged when they suffered a breakdown.
Business Income: $9,675
Extra Expense: $1,750
Total Paid Loss: $11,425
· Service Interruption Data Restoration: This adds data restoration coverage for data lost when there's a covered service interruption. The triggering outage must exceed the applicable waiting period. Data may be at your location or in the custody of your cloud computing service provider.
How would this coverage benefit me?
A professional accounting firm lost data that was stored with their "cloud computing service" provider. The service provider disclosed that a hard drive on one of their servers had a mechanical breakdown. The Interruption of Service Waiting Period was exceeded. The cost to restore the lost data was covered.
Total Paid Loss: $16,000
Off Premises Business Income, Extra Expense and Data Restoration Coverage: Extends payment for off-premises equipment breakdown to include business income, extra expense, and data restoration, in addition to physical damage.
Read this loss scenario to see how this coverage may help:
A company's media department was creating a video at an off-site location. The video production camera in use stopped operation. The camera was found to have an electrical short in an electronic control board. To meet deadlines, a third-party videographer was hired.
Property Damage: $1,200
Extra Expense: $6,500
Total Paid Loss: $7,700
Public Relations Coverage: This coverage pays for public relations assistance to help manage a reputation that may be damaged by an interruption of business.
How may this help my business?
A small restaurant sustained a power surge that caused electrical damage to its walk-in refrigerator. The restaurant was closed and lost business for seven days. When service was restored, the insured advertised its reopening through a local radio station.
Property Damage: $6,000
Business Income: $14,000
Public Relations: $5,000
Total Paid Loss: $25,000

Talk to your independent insurance agent to learn more about our TechAdvantage coverage.
This blog post is intended for information purposes only and does not modify or invalidate any of the provisions, exclusions, terms, or conditions of the policy and endorsements. For specific terms and conditions, please refer to the coverage form.
TechAdvantage is a trademark of the Hartford Steam Boiler Inspection and Insurance Company, a reinsurance partner of West Bend Mutual Insurance Company.