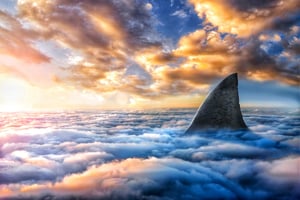 Data Security 101
The first thing you need to know is 'what is data security'? Data security refers to the process of protecting classified information from destructive, unauthorized access and data corruption. Data security is crucial for businesses of all sizes, but small businesses especially, because a breach poses great threats to a new business' financial future. The main focus of data security for small businesses is to make sure their sensitive data is safe and protected from all destructive forces.
No matter what industry your business is in, unauthorized access to private company information can lead to corruption, leakage of confidential information, and violation of privacy. Whether your company needs to protect its brand reputation, movement of capital, customer information, or other assets, building up your online defenses is a great way to keep your critical information safe.
Before you look into implementing new security measures, it's important to understand that most cybersecurity incidents have three common factors: people, processes, and technology. To help keep your company safe, set up an educational session and policy that informs your employees of the risks at hand and explains how they can do their part to keep information protected from corruption. From there, look into implementing a series of data protection practices, such as encryption, user authentication, backup solutions, and more. To help navigate the business of protecting your company's sensitive data, we've compiled a few initial data security solutions that'll set your small business up for success.
Solutions to keep your small business safe
Connect all company devices
Gain the ability to safely and seamlessly communicate on an array of different devices by implementing unified communication tools. From video conferencing to virtual meetings, this type of platform ensures your communication efforts stay in sync in a locked-down server no matter where you are or what device you're using.
Backup data
To protect yourself from losing sensitive information in the case of a breach or system malfunction, develop a backup and recovery plan. Backing up crucial files is one of the easiest yet most effective ways to avoid data loss and can be implemented easily. Kick this off by first setting up a place to store copies of this data. These devices make it easy to instantaneously transfer data to keep all your company information secure day after day. Also be sure to determine how often you want data backed up and set strict procedures for employees to follow.
Install firewall and antivirus protection
Both firewall and antivirus/antimalware solutions are extremely important for protection and should be installed on your systems. For maximum protection, install both on not only desktop computers, but all mobile devices as well. These systems protect your network by controlling what traffic enters and exits your business, while helping you fight unwanted threats to your sensitive files.
Develop a recovery plan
Another important aspect to keeping information safe is having a plan to get lost information back should a threat become reality. If you don't have the necessary IT power in house, companies can help recover your files easily at reasonable prices only when you need the help. No matter the file type, drive brand, or storage medium your files were compromised through, we have comprehensive coverage to ensure your files are recovered.
Secure mobile devices
Because most business happens on the go these days, your employees are likely to utilize multiple devices to complete their daily tasks. With using multiple devices comes the risk of breached information through unsecured devices. To help combat this risk, install software that offers uniform security measures to ensure all devices on the go are equally as protected as your in-house desktop computers.
Encrypt information
One of the most commonly practiced data security methods is disk encryption, which is simply the encryption of data on a hard disk drive. In disk encryption, authorization plays a key role because data is converted into unreadable codes that can only be accessed and deciphered by those who have authorization. Look at various tools to determine which has the best security features for your needs.
Without data protection practices in place, the risks to your company include damage to reputation, loss of files and confidentiality, threat of money loss, threat of customer loss, and much more. On the other hand, implementing these data protection tools will help your company prevent data breaches and reduce compliance costs. Keep in mind that data protection is an ongoing process and needs to be updated as technology evolves to ensure the prosperity of your business.
This piece was written by Sally Chen. Sally is a business communication analyst who specializes in growth strategies. When Sally isn't in the office, she enjoys running and curling up with a good novel.