In the wake of recent natural disasters, everyone has heightened awareness for emergency planning. If yours is like most companies, you already have a written emergency plan, as well as posted emergency procedures and maps of fire evacuation routes and severe weather safe areas.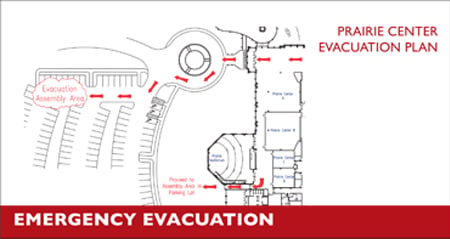 Even if you have emergency plans in place, you need to make sure they work. Do you employ workers who speak a language other than English? If so, you must take this into account and create materials they can read. And don't overlook temporary employees who are only working at your facility for a short time. They need to know the emergency plans, too.
I recently interviewed managers at a business that employs workers from several different cultures and who speak five different languages! While they wrote emergency procedures and posted maps throughout the facility, the first drill they practiced was utter chaos. The second and third drills weren't much better.
When they evaluated what went wrong, they realized that even though the employees came from the same regions of the world, they spoke very different languages. If fact, two groups of employees speak unwritten languages so the written safety and emergency action plans didn't help them at all. Hands-on training through live drills with interpreters was the only way to train these employees.
So congratulations for creating safety and emergency action plans! But don't stop there. Make sure they work! Test your emergency action plans because as you know, practice makes perfect. And more importantly, they can save lives.
This blog was written by Mike Himes, a Senior Loss Prevention Representative for West Bend.