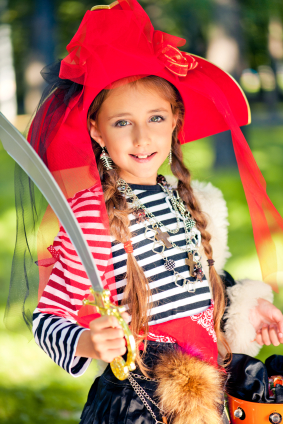 Pedestrian safety should always be a concern for drivers since each year, 65,000 pedestrians are injured and 4,500 are killed. With Halloween just around the corner, more pedestrians will be out and about, and many of them will be children.
Every Halloween, I hear about the safety of the treats children receive, protecting them from child predators, and the high amount of sugar they consume. While these are certainly very real concerns, my biggest fear has always been the safety of children and parents as they go from house to house. Fortunately, there are things we can do as both pedestrians and as drivers to keep people safe this Halloween.
Drivers
Know the trick or treating dates and times in your community. Due to school schedules, many communities observe trick or treating on the weekend.
Drive with your lights on even if it's not dark yet.
Don't use your cell phone or other devices that might distract you.
Drive below the posted speed limits, especially in residential neighborhoods.
Watch out for pedestrians walking on the streets.
Watch for children as they'll often dart between parked cars. This is an exciting time and, in their enthusiasm, they may forget to look both ways.
Look out for children wearing dark costumes, especially at night.
Use extra caution especially when making turns into driveways and neighborhoods.
Parents
Every child under age 12 should be accompanied by an adult.
Develop a planned route and instruct your children ahead of time.
Educate and remind your children about pedestrian safety.
Use sidewalks instead of roads, and crosswalks rather than running across the street. Walk, don't run, especially from between parked vehicles.
Instruct children to be aware of vehicles while crossing the street and always look both ways.
Wear light-colored clothing so you're more visible. Clothing should be short enough that it doesn't pose a tripping hazard.
Have your child carry a flashlight.
Make sure masks don't obstruct your child's vision. Consider using makeup instead of a mask.
Halloween can be entertaining for children and adults. But remember, safety is EVERYONE'S responsibility. So, whether you're a driver or a pedestrian, be safe and aware so we can all make this Halloween enjoyable!
This blog was written by Phil Rigsby, a Loss Prevention Representative for West Bend.