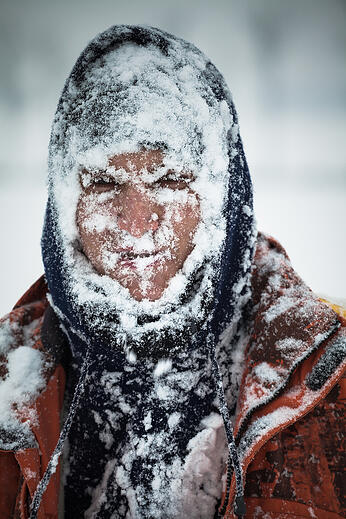 A 2010 study published in the Emergency Medicine journal demonstrated that between 1990 and 2006 over 195,000 emergency room visits in the U.S involved snow shoveling related injuiries. That's an average of 11,500 each year. The most common were soft tissue injuries at 55%, and the lower back was most frequently injured at 34%. Here's a list of safety tips to help reduce the chance of a lower-back injury:
Dress warmly.
Warm up your muscles with light exercises before you start shoveling.
Take it slow and pace yourself.
Push the snow with the shovel as much as possible.
Scoop snow in small amounts, removing deep snow in pieces.
Don't work to the point of exhaustion. Take frequent breaks.
And use proper shoveling techniques:
Keep your feet apart and bend with your knees.
Firm up your stomach muscles and use your legs to help lift the load.
Hold the load close to your body. Move the load away from your body by turning your feet. DO NOT throw snow to the side or over your shoulder since this requires a twisting motion that puts a lot of stress on your back.
Stand with your back straight and aligned so your body weight doesn't add to the load and place snow in desired area.
This blog was written by Tom Reed, a Senior Loss Prevention Representative for West Bend.