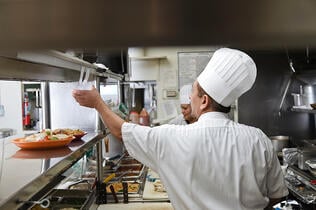 For the safety of your employees and customers, nothing can be more important than having a NFPA (UL300) system in your restaurant's kitchen.
And since the system is only as good as how well its maintained, it's vital that you have it inspected by a qualified firm at least twice a year, and even more frequently depending on what you're cooking and how often. Keeping the system working at its full potential will minimize the loss if there's a fire, and it will get your restaurant back up and running faster.
The system must be in full compliance with NFPA (UL 300) codes for commercial cooking equipment protection, including automatic fire extinguishing system covering hood, ducts, all surfaces of grill, ranges, deep fat fryers, and broilers.
Making sure your NFPA (UL300) system is well maintained will be less costly in the long run. So what's stopping you? Get a service plan today!
UL300 Commercial Cooking Controls


Sherry Williams
Commercial Underwriter - Wisconsin
View Sherry's Profile