As a manufacturing, machine shop, or metalworking operation, there may come a day when the material used to make your product is faulty or the part(s) made by your company are incorrectly machined. Did you know your General Liability policy doesn't cover damage to your product or faulty workmanship?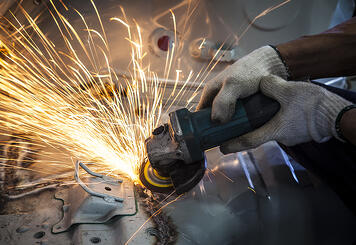 That's where Manufacturer's Errors and Omissions (E&O) coverage comes into play. The Manufacturer's E&O policy begins where the General Liability policy ends. Manufacturer's E&O coverage will pay to correct faulty materials or work. For example, let's say your company manufactures a part that goes into your customer's final product. After the parts are shipped, the customer discovers they were incorrectly machined. A Manufacturer's E&O policy will pay for the cost to redo the work, plus any financial loss your customer may suffer due to this error.
If West Bend writes your manufacturing operation and corresponding General Liability policy (including Products Liability) there's a good chance we can offer Manufacturer's E&O coverage. Limits offered include $100,000, $300,000, $500,000, and $1,000,000.
Be sure to talk to your independent insurance agent about this coverage to make sure your business is protected.
Nick Listwan
Commercial Underwriter - Iowa
View Nick's Profile