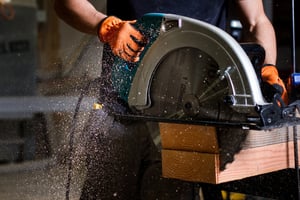 If you're a contractor who's just starting out or an experienced contractor who has significantly expanded your business, your tools and equipment may not be properly covered under your standard business insurance policy. From saws to skid steers, your repertoire of tools and equipment are vast, expensive, and crucial to your livelihood. Your business would suffer if your tools were damaged or stolen. Inland Marine Contractors' Equipment will cover the gaps in your existing commercial property insurance policy.
What is Inland Marine?
While Marine insurance would cover products when transported over water, Inland Marine insurance covers products, equipment, and materials when transported over land. The two most frequent losses are collision and theft. Therefore, Inland Marine is especially important for contractors who frequently travel for work and own high-value tools and equipment.
To find the right coverage for your contractor business, talk to your independent insurance agent, or find one here. You'll want to discuss eligible and ineligible property, coverage extensions, supplemental coverages, valuation, coinsurance, and deductibles.