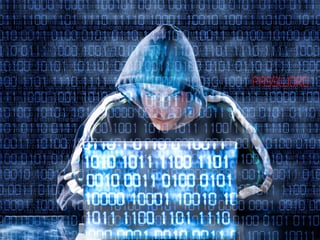 Cyber security, data breach, safeguards, cyberattacks are terms that are all too prevalent in the news today. From big box stores, to mom and pops shops, to online retailers, restaurants and bars, we can no longer ignore how a data breach would damage reputations and cause huge headaches and financial hardships for your consumers. The 2015 second annual Data Breach Industry Forecast by Experian states that almost half of organizations had a security incident within the last 12 months. Cyber insurance policies or Data Compromise programs are becoming a necessity in protecting businesses, reputations, and your customers.
Small Business Vulnerability
Small and mid-sized businesses are targets for identity thieves. They know you're less likely to have data security experts and protections, such as virus scanning software for e-mail, encryption for wireless networks, and the latest security procedures.
They want the customer's credit and debit card numbers, driver's license information, Social Security numbers, mailing and e-mail addresses, and phone numbers. How do they get it? Stolen laptops, computer hackers, and dishonest employees are common ways data becomes compromised. To add insult to injury, notification to customers affected by a data breach can be complicated and cost $100 or more per record! And your customers may expect you to provide additional help.
Keep Your Customers' Trust
To help guard against the aftermath of a security breach, you can add Data Compromise coverage to your policy. For a small premium charge, you'll be ready to quickly and responsibly respond to a data breach that could otherwise jeopardize your customers' trust and business reputation, not to mention the financial costs.
Our Data Compromise program offers you the kind of help typically beyond the reach of small and mid-sized companies. It covers electronic or physical data that's lost, stolen, or inadvertently exposed, and pays for:
Coverage I – Response Expense
Legal review and counsel;
Forensic IT services to identify what data is exposed and who is affected;
Notification of affected individuals: customers, vendors, employees, and others; and
Personal services for affected individuals, including a help line, credit monitoring, and case managers for identity fraud victims.
Coverage II – Defense and Liability
Defense and liability costs for actions brought by one or more affected individuals or the state's attorney general.
This is an optional coverage – Coverage I must be purchased to obtain this coverage.
As the number of threats continues to grow, you'll have peace of mind knowing you've protected the continuity of your business and the customers who you rely on.