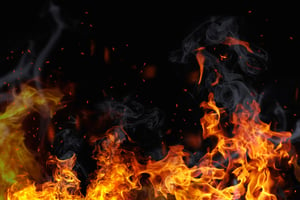 Although the initial dehumidifier recall occurred in 2013 and a revamped list was released in 2016, many people are still just learning about these recalls. West Bend continues to receive fire and smoke damage claims due to dehumidifiers.
The dehumidifiers can overheat, smoke, and/or catch fire, posing a serious hazard. If there's a dehumidifier running in your home or business right now, turn it off, unplug it, and check the recall list. You'll need the Brand, Model, and Serial Number off the unit. You can find recall information on
Consumer Product Safety Commission
and
Midea-Manufactured Dehumidifiers
. It's worth the few minutes it takes to ensure your safety and that of your family and co-workers.
Dehumidifier Fires in Wisconsin
September 9, 2018: https://fox6now.com/2018/09/09/a-kid-to-us-after-losing-dog-family-wants-you-to-make-sure-your-dehumidifier-isnt-on-this-recall-list/
August 13, 2018: https://www.wbay.com/content/news/Dehumidifier-blamed-for-Manitowoc-fire-490695961.html
May 11, 2018: https://www.wisn.com/article/check-recalls-older-dehumidifiers-can-pose-fire-hazard/20667616
May 7, 2018: https://www.tmj4.com/news/local-news/dehumidifier-catches-fire-in-washington-county