Did you know all West Bend customers with EPLI coverage have access to a FREE online risk management resource called in2vate?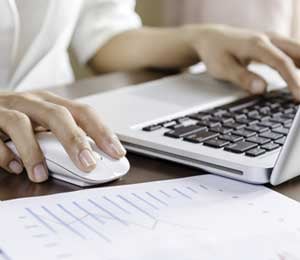 EPLI is necessary for protecting against lawsuits alleging discrimination, sexual harassment, wrongful termination, and breach of contract. But many customers, especially small to medium-sized businesses without dedicated HR departments, want to know what steps they can take to prevent these claims in the first place.
In2vate is a loss control platform that provides you with immediate access to the tools needed to prevent and manage employee relations/employment law issues while building strong defenses against litigation.
in2vate's standard features include:
Weekly training bulletins geared to the issues most important to frontline managers and supervisors. Consistency is the key to keeping a focus on prevention. Bite-sized training bulletins provide your employees with regular and ongoing training on the latest exposures.


Online library of articles and management briefs on a wide range of workplace related topics – for risk managers, human resources professionals, and other professional staff. Includes state-specific information on many issues.


Best practices knowledge base is a searchable archive of real-life workplace scenarios – with strategic analysis and suggestions – to provide insight into the proper management of workplace-related risks. You can use these scenarios to train or to help navigate around costly exposures.


Communication Center provides easy access to other in2vate users within the organization.


The Best Practices Risk Management Line™ provides up-to-date risk management consultation, helping organizations manage employee-relations risks. The Best Practices Risk Management Line helps employers examine the facts and the risk, and create an action plan to control the exposure to a workplace problem or crisis.


Human resources self-assessments on a wide range of topics help customers evaluate risk/exposure levels, while privately and proactively reducing exposure.


Model workplace policies and forms.


Links to hundreds of helpful workplace-related websites.
Other features may be added to in2vate:
Online access to the Employee Protection Line®, a reporting mechanism for employees that enables you to build affirmative defenses against litigation.


Access to SmartTrain.com® online training courses for managers and supervisors on a variety of topics.
Access to TRAC™ online sensitivity and diversity training for both management and non-management employees
Instructions to access these services are included with West Bend EPLI policies. To register and log in, simply visit www.in2vate.com/westbend. From there, click to sign on for an account, enter your policy number, and follow the remaining prompts.