Now more than ever people are buying and using hand sanitizer in order to keep themselves healthy. While washing hands with soap and water is the best way to remove germs, hand sanitizer is a good option when soap and water aren't available. Due to the pandemic, hand sanitizer is being used regularly by many more people. Unfortunately, this has led to some dangerous incidents.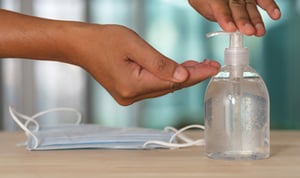 A mom in Texas recently made headlines when she suffered severe burns over 18% of her body. After using hand sanitizer, she lit a candle and it started a fire.. The fire also caused extensive damage to her home. Hand sanitizer with ethyl alcohol is very flammable. The FDA recommends making sure hand sanitizer is stored away from any flammable source and that users make sure their hands are completely dry before doing anything involving heat, flames, or static electricity.
The FDA also has a these tips for the safe use of hand sanitizer:
Make sure children are supervised when using hand sanitizer

.

Treat it like a drug

.

Do not drink hand sanitizer

.

Store hand sanitizer out of reach of pets

.

Do not make your own hand sanitizer

.
Hand sanitizer is in high demand and is being made by different companies and in different ways. While many are safe, some new products have been found to be unsafe even when used correctly. Whenever you buy a new brand of hand sanitizer, the FDA recommends checking their database to make sure it's safe and effective.