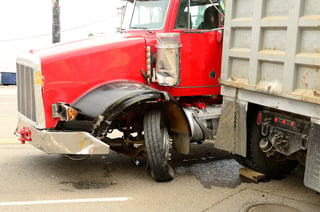 Checking Motor Vehicle Reports (MVRs) as part of your pre-employment process, where allowed by law, is an ideal way to identify candidates with unsafe driving records.
The MVR details may include:
Driver's license information
Violations
Convictions
Point history
License status
DUI offenses
Chargeable accidents
Vehicular crimes
Here are a few real-life cases from our insureds demonstrating how crucial these reports are before hiring an employee:
Upon hiring a full-time semi driver, the insured (company) became aware of a significant rollover semi accident with the employee's prior employer. One month prior to that accident, the new employee had been cited for following too closely. Within 90 days of his new employment, the employee was again cited for following too closely after rear-ending a truck pulling a camper on the highway.
Prior to employment with our insured, the employee had caused a high-speed motor vehicle accident on the highway when he rear-ended a parked construction vehicle with a lit arrow construction sign. He was cited for inattentive driving.
Neither of these employers checked the motor vehicle record of these drivers prior to hiring. These employees filed Workers' Compensation claims as well. Companies assume all liability for drivers operating equipment for business purposes; therefore, making MVR checks part of your company policy is essential in protecting your business and your reputation.