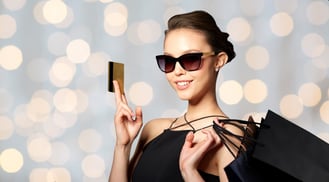 Retailers are gearing up for one of the busiest and most profitable times of year – the holidays. I try to shop locally owned specialty shops and boutiques to support my community and to find exceptional gifts for my loved ones. Remember, your insurance coverage is just as important as the quality of items you sell in your store.
In today's world of cybercrime and data breaches, Cyber Suite Coverage should be a key element of your insurance policy.
It's common for stores to accept credit cards as payment for goods. While this adds convenience for your customers, it presents a significant exposure to a breach of their personal identifying and financial information. Fortunately, Data Compromise coverage can provide you with response expense coverage.
If hackers steal the credit card numbers of a store's customers, along with names and addresses, it could result in thousands of customers' private information getting into the wrong hands. That information could then be used to open fraudulent credit cards and bank accounts, obtain loans, and make purchases. That's why it's so important to notify anyone affected by a data breach. Customers need to know they're at risk. But that notification can be complicated and costly - $100 or more per record! And customers may expect the retailer to provide additional help. Be sure to ask your independent insurance agent about Cyber Suite Coverage today.