Here are some of the many reasons why prompt claims reporting is integral to the overall claims management process for your business.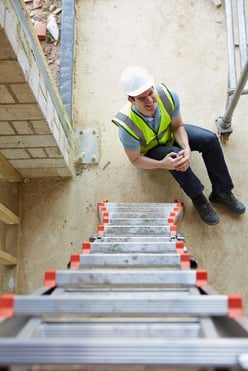 West Bend and its policyholders can be assured that injured workers are being treated by the most reputable physicians, as well as physicians within our preferred provider network where we get the greatest discounts on medical costs.

With prompt reporting, an injured worker's concerns and unfamiliarity with workers' compensation can be quickly addressed (within 24 hours) by a phone call from the claims representative. This reduces the likelihood of the injured worker seeking attorney representation.

Prompt reporting allows the claim rep to contact the injured worker in a timely manner, typically making a positive first impression. This goes a long way in establishing a trusting relationship between the claim rep and the injured worker throughout the claims process.

Prompt reporting allows our claim rep to immediately communicate with the injured worker, employer, and physician in an attempt to promote a return to light-duty work. Doing so reduces the number of days of lost time paid.

Prompt reporting allows the claim rep to immediately investigate the facts of the incident. He or she can obtain statements from injured workers, employers, and witnesses while the facts are fresh and before stories change or legal representation is sought.

Prompt reporting allows the claim rep to appropriately document the facts around claims involving third parties so appropriate third-party recoveries can be made.

Since many states require that claims be denied within a certain number of days from the date the employer is notified of an injury, prompt reporting allows us to investigate claims in a timely manner and make compensability decisions within the time parameters mandated by the states.

Prompt reporting, even claims for notification only, helps ensure no "late reporting" penalties can be assessed to our policyholders by the state entities.
Our ability to provide appropriate benefits to injured workers depends on our ability to work as partners with our agents, policyholders, and injured workers. Prompt reporting positively impacts the overall outcome of the claim. We encourage our policyholders to report all claims within 24 hours of a work-related accident.