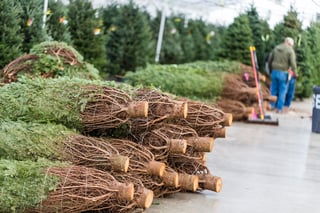 An important topic insurance companies and independent agents frequently talk about is having enough coverage for your business personal property. If you have seasonal inventory changes or a peak sales time each year, you need to ensure your business personal property limit is adequate year round.
Imagine you own a restaurant or a nursery/garden center that experiences a fire right before the busiest time of year. Without peak season coverage, how do you recoup the loss of the expected increase in revenue?
Here are some questions to help you determine if peak season insurance changes may apply to your business:
Does your inventory increase during a peak season?
Does your revenue increase during certain times of the year?
If you have West Bend insurance, under the main SMARTbusiness®, your business personal property seasonal increase limit is automatically at 25%. If you have Plus Pak on your policy, this limit is increased to 50%. This increased limit will only apply if the limit of insurance shown for business personal property in the declarations is at least 100% of your average monthly values during the lesser of:
1) The 12 months immediately preceding the date the loss or damage occurs; or
2) The period of time you have been in business as of the date the loss or damage occurs.
Whether you own start-up company or an established business, keeping your insurance agent informed of changes will help him/her provide you with the best coverage portfolio for your business.