Your client likely does! If your clients or their employees ever drive a vehicle they don't own for business purposes, they need Hired & Non-Owned Auto Coverage. If an auto loss were to occur, your client could be sued by a third party so they need to be protected.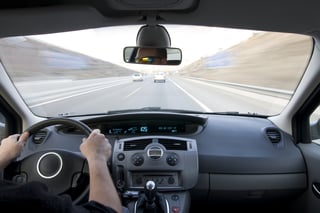 Hired Auto Coverage protects an insured from liability claims arising from the use of rented, borrowed, or hired vehicles, up to the liability limits on the policy. In other words, this coverage protects an insured when driving a vehicle he or she doesn't own.
Non-Owned Auto Coverage provides liability protection while the insured is driving a non-owned auto in the course of business operations. An example of this is when employees drive their own vehicles for business purposes.
Here are a few examples of when this coverage is necessary for your clients:
They send an employee to the bank using their own vehicle.
They ask an employee to pick up breakfast for a meeting on the way into work.
While on a business trip, they rent a car.
Their sales rep visits a client using his own car.
To impress a visiting client, they send a limo to pick him up.
They're short a vehicle because it's in the shop for maintenance and need to rent one.
This coverage is available for your clients even if no vehicles are titled in the business' name.
And let's not forget about Hired Physical Damage coverage! This coverage protects your client's business with coverage similar to collision and comprehensive if a vehicle he or she rents or leases is damaged.
Note: Both Hired & Non-Owned Coverages protect the insured and the business; these coverages don't protect an employee who's driving the vehicle.
These coverages are very affordable. For more information or for a quote, please contact your West Bend commercial lines underwriter.
This blog post was written by Cindy McDonough, Commercial Underwritter for West Bend.