In general, people leave their jobs because they don't like their boss. Other reasons are lack of opportunity for growth or they're offered a job with better pay and benefits.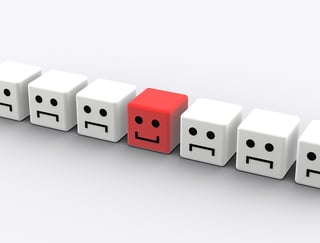 Leadership can make or break an organization. And it's crucial for employee retention. What are some key characteristics of leadership? According to Rob Bell, certified speaking professional, they are:
Vision – Everyone needs to understand the vision of the company and it should define why your organization is a great place to work.
Passion – Leading with passion is power. And it needs to come from within and be authentic.Great
Communication – Let employees know what's going on, be clear and concise, and learn from each other along the way.
Consistency – Do what you say you'll do.
Being a great communicator is not easy. If leaders and organizations don't communicate effectively, employees will naturally assume the worst. The best communicators engage their employees; they include them by asking their opinions, using their suggestions, and responding to their feedback.
When it comes to leadership, Rob Bell says that, along with being an effective communicator, there are basics that are non-negotiable, such as empathy, body language, and active listening.
There's much more to a great leader than the few things listed here. That's why West Bend teamed up with Rob Bell to bring you valuable leadership information for your personal and business life. Everyone can benefit from reading these articles or watching the videos. There's even a free leadership development tip sheet you can download. Visit the Professional Services Resources page on our website today!