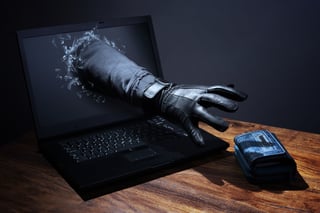 Cyber liability insurance isn't just for big companies. In fact, the large companies are usually able to recover from such attacks. For smaller companies, however, it may not be easy.
Should your business suffer a cyber attack, you're required to notify your customers of a security breach. The average cost of delivering a notification is $130 per person. Let's say you have 1,000 customers whose information could have been breached. The minimum expense would be around $130,000 per security incident.
In addition to our Data Compromise coverage, which helps pay for the liability and response costs associated with a breach of personal information, we have a new coverage offering, CyberOne. This coverage helps pay for the costs associated with restoring the business owner's computer software and recovering data as a result of a cyber attack.
Let's look at some real-life examples of the cost of cyber attacks:
The office manager at a doctor's office failed to change passwords after an employee left on bad terms. Shortly thereafter, the practice discovered its systems had been hacked. The system began to act erratically, crucial software programs were unavailable, and large amounts of data appeared to have been deleted. Cost for data restoration, data re-creation, system restoration, public relations, and business interruption: $33,850.
The website of a marketing firm that relied heavily on its web presence to cultivate clients and deliver services was taken over by cyber criminals. Extensive IT work was required to regain control of the site, and a significant amount of business was lost while work progressed. Cost of system restoration and lost business: $45,000
Computer viruses are a growing problem, and a cyber-attack can significantly impact a business' bottom line. System and data recovery can result in lost income and can tally thousands in recovery costs. Please contact your independent insurance agent for specific terms and to see if this coverage would benefit your business.
Here are some other resources on cyber security:
5 Cyber Security Facts Small Business Owners Need to Know
5 Reasons You Should Have Cyber Liability Insurance
Why Cyber Insurance is Increasingly Important