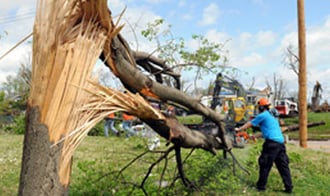 Are you prepared for the unexpected?
Observed annually each September, National Preparedness Month reminds Americans that disasters and emergencies can happen at any time in our homes, businesses, or communities. This year's theme, "Preparing for Older Adults," focuses on preparing older adults for disaster, specifically older adults from communities that are disproportionally impacted by the all-hazard events, which continue to threaten the nation. Ready.gov has prepared resources especially for older adults.
Ready.gov also has a wide variety of helpful resources to help individuals, families, and businesses prepare for the unexpected. Topics include home fires, wildfires, severe weather, floods, power outages, attacks in public places, cybersecurity, and many more.
While disasters can be devastating for families, businesses, and communities, planning for them can help minimize the impacts and provide a basis for moving forward afterward.