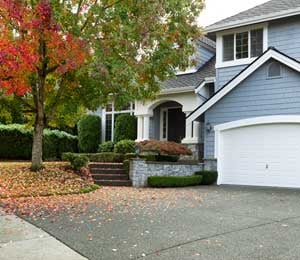 I recently met a couple from California who were in Wisconsin visiting family. I shared with them how much we enjoyed visiting California and talked about the different cities we visited and some of the things we experienced. They told me how lucky my family and I are to live in the Midwest. They don't experience significant season changes where they live so they really enjoyed our fall colors and the cooler temperatures.
Fall is a transition time in the Midwest. Leaves are falling, deer are more active, cooler temperatures allow us to enjoy cozy fires, and the holidays begin.
Over the last few years, I've written several blogs about fall safety tips. Here's a list of those articles. I hope you find them helpful.
Ten tips to help prevent candle fires in your home
A clean chimney can save your home and your family!
10 tips to help you enjoy Fall and keep you and your family safe.
Do you see the deer looking at you?
Six safety tips for raking leaves
Seven tips to enjoy the outdoors safely after daylight hours
Smoke and carbon monoxide detectors save lives!
11 tips to help you survive the end of Daylight Savings Time
Four benefits of a furnace inspection
Seven tips to keep yourself and others safe this hunting season
Ten driving tips to help you enjoy your Thanksgiving holiday
Do you have any tips you'd like to share? I'd love to hear your thoughts; please share them in the box below.