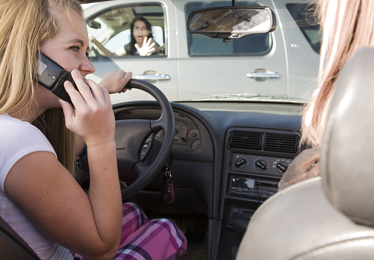 Traffic crashes kill more teenagers in Wisconsin and the rest of the nation than any other cause of death, reports the Wisconsin Department of Transportation.
We all know distractions can be fatal, especially to young and inexperienced drivers. Fortunately, almost every state has banned texting to some degree. Now, a new Wisconsin law bans all cell phone use for teenagers who have a learner's permit, or for drivers of any age who have a probationary license. The new law, that went into effect November 1, 2012, bans ALL cell phone use, even if it's hands free. This law, however, doesn't apply to emergency situations.
Fines for these drivers who are caught using cell phones are:
• $20-$40 for the first offense; and
• $50-$100 for multiple violations during a one year period.
To learn more about this new ban, as well as Wisconsin's texting ban for all drivers, select this link: http://handsfreeinfo.com/wisconsin-cell-phone-laws-legislation
To learn about countrywide cell phone and texting laws, select this link:
http://www.iihs.org/laws/maptextingbans.aspx
To view a video from the Insurance Institute for Highway Safety titled, "The High Risk Years", or to download West Bend's Teen Drivers Guide, please select this link:
http://www.thesilverlining.com/safety-resources/tips-to-help-avoid-losses/auto-tips/young-drivers-program/