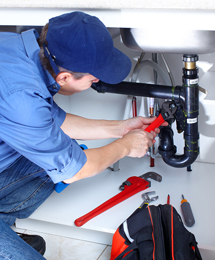 With the holidays upon us, our lives are filled with a lot of hustle, bustle, and holiday cheer. While much time is spent buying and wrapping gifts, we also spend a lot of time in our kitchen preparing the perfect meals or baking our favorite holiday desserts. As a result, there's one kitchen appliance that gets a real workout before the New Year. That appliance is the garbage disposal!
Like many people, my wife and I think the garbage disposal can take on just about anything we shove its way; however, we've found out the hard way this isn't always true. Shoving down lots of potato skins isn't a good idea and the clean up is not very enjoyable.
To make sure the time you and your family spend in the kitchen is enjoyable this holiday season, please check out the article titled Things You Should Never Put Down Your Garbage Disposal. Spending time with your local plumber is probably not on your holiday to-do list!
Do you have any kitchen safety tips you'd like to share? I'd love to hear them; please share them in the box below.