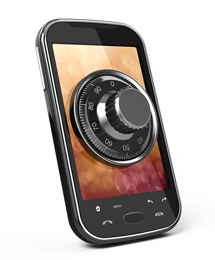 Back in my college days, I commuted from Fond du Lac, WI to the University of Wisconsin-Oshkosh, a distance of about 20 miles. I was so excited to buy my first cell phone, a Motorola bag phone, because it took away the stress of the commute. If anything went wrong, I could call for help (I got 30 free minutes a month). Security for the phone consisted of a pass code and a gray hand towel I used as camouflage because it matched my car's upholstery.
Now fast forward 20 years. Most college students and adults have Smartphones. Like many people, I also use my Smartphone for texting, surfing the web, listening to music, watching Netflix, and making online purchases. I even talk on it occasionally.
We need to remember that a Smartphone is a mini-computer that contains sensitive personal information. It's vital that we secure the phone, not just for the device itself, but for the information it contains.
Identity Theft 911 partners with West Bend to provide coverage for West Bend insureds who are victims of identity theft. They've posted a great article on their blog which could help you protect your Smartphone. The article was written by Adam Levin, chairman and cofounder of Credit.com and Identity Theft 911. The title of the article is, "The 10 Dumbest Risks People Take with Their Smartphones".
It's worth a read.
Do you have any tips or related information you'd like to share? I'd love to hear from you please share them in the box below.