Did you know that the National Highway Traffic and Safety Administration (NHTSA) designated April as "National Distracted Driving Awareness Month"?
Distracted driving is a serious problem. Distracted driving, as defined by dictionary.com, means "driving a vehicle while engaging in an activity that has the potential to distract the driver from the task of driving." According to the NHTSA 3,142 people were killed in 2019 by distracted drivers.
Since education is the best way to help prevent distracted driving, for the month of April I am going to dedicate my blogs to distracted driving. I am going to share resources that can help educate you and your family on the dangers of distracted driving, as well as some solutions to prevent it.
Do you have any tips you'd like to share? I'd love to hear your thoughts; please share them in the box below.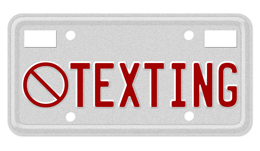 Source: