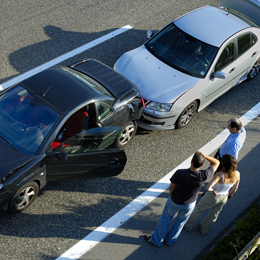 Have you ever hit the brakes so hard that you felt like your foot was going through the floor? This happened to me after making a lane change in Milwaukee. I was not distracted, but traffic can stop you in your tracks immediately. Imagine your teen driver in this situation ... having to do this after they look up after sending a text message. Reaction time is significantly reduced when driving distracted. Remember that at 60 mph a car will travel approximately 100 ft per second.
In dedicating my blog this month to distracted driving, I began to wonder if distracted driving is a world-wide problem or just a problem in the United States. What I learned is that the Center for Disease Control and Prevention (CDC) conducted a survey that found distracted driving to be more of a problem in the United States than in Europe.
The CDC's study focused on comparing the percentage of distracted drivers in the U.S. with seven European countries: Belgium, France, Germany, the Netherlands, Portugal, Spain and the United Kingdom. To learn more about the study and to review safety tips that can help you and your family, click here.
Do you have any tips or related information you'd like to share? I'd love to hear from you; please share them in the box below.