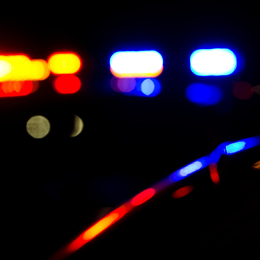 For many of us in the Midwest, this winter has been brutal. Extremely cold temperatures and record snowfalls have put emergency responders out on the road and in harm's way.
Since 1999, more than 150 U.S. law enforcement officers were killed after being struck by vehicles. Unfortunately, their lives could have been spared if drivers would have slowed down or moved over into another lane.
Because of these fatalities, Move-Over Laws have been implemented in 48 of the 50 states. The purpose of the law is to protect emergency responders and those who work on America's roadways.
Do you follow your state's Move-Over Law? Are you aware of the law? Do you know what type of vehicle you should move over for? A national poll by Mason Dixon Polling & Research found that 71% of Americans have never heard of this law. Isn't the Move-Over Law common sense?
In this video, Jeff Huber from Drive-for-Life Driving School in Madison, Wisconsin, discusses the Move-Over Law and the types of vehicles impacted by this law.
To learn more about your state's Move-Over Laws, visit Move Over, America.
Do you have any tips you'd like to share? I'd love to hear them; please share them in the box below.