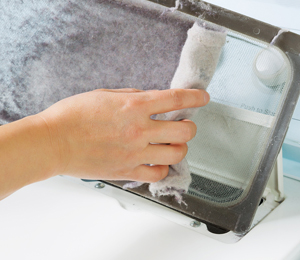 On Fox 6 News in Milwaukee, I recently watched coverage of a home that was destroyed by a fire caused by 15 years of lint build-up in the dryer. Not only should you clean your lint trap after each use, you should inspect your dryer's motor, as well as the vent that runs outside every year.
Katrina Cravy, Fox 6 News Milwaukee Contact 6 reporter, shares the story of a local women's loss due to a dryer fire that could have been prevented. All the woman was left with were the clothes on her back. To learn some valuable tips and how to protect your family and home I encourage you to watch her Contact 6 report: "What's building up in your dryer that can cause a fire."
According to the National Fire Protection Association, 16,800 fires involving clothes dryers or wash machines occurred in homes in 2010. The reported fires resulted in 51 deaths, 380 injuries, and approximately $236 million in property damage.
For additional tips on how to keep your dryer in proper working order to prevent fires, watch the video titled, "NFPA Safety Tips – Clothes Dryer Safety" or download their safety tips flyer.
I encourage you to share this information with your family and friends. In my opinion, everybody is so busy, the focus is on taking care of the pile of clothes in the laundry room and we don't take time to think about the importance of proper maintenance. Or we see a story like this and think it will never happen to us.
Do you have any comments you'd like to share? I'd love to hear them; please share them in the box below.
Source
http://www.nfpa.org/safety-information/for-consumers/causes/dryers-and-washing-machines