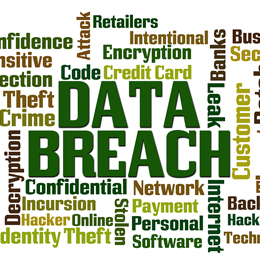 All too often on the news, we hear about the latest identity theft tactic or a data breach that occurred at a big box retailer, financial institution, or in the cloud.
Identity theft affects 12.6 million victims a year and the consequences can be devastating. Within minutes, thieves can ruin credit, steal money from bank accounts, and ring up debts – affecting a person's ability to secure employment, loans, and safe medical treatment.
A recent report by Risk Based Security found that 2014 is on pace to exceed 2013's number of exposed records. According to the report, 1,331 incidents have been reported resulting in 502 million compromised records. To learn more about the types of data breaches taking place, and to find out if your state has had the most data exposed, check out their report titled, "2014 Data Breach Quick View Report."
So how do you know if your information has been compromised? Here are a few things to watch for.
• Mysterious charges that show up on your credit card statement(s);

• Unexpected bills that arrive in the mail;

• Your regular bills or other mail is not being delivered;

• Medical bills for services you never had; or

• A letter from your bank, credit card company, or retailer informing you of a data breach in their system.
IDT 911, a partner of West Bend, has developed a helpful tool that can identify your vulnerability to identity theft. The ID RiskCompass™ asks a series of questions and, based on your answers, can help you determine if you're at low, medium, or high risk for identity theft.
If you're a victim of identity theft, here are some tips to help you deal with it.
1. If you purchased identity theft protection coverage, contact the provider for help. If you're a West Bend Home and Highway® customer with this coverage, call IDT911.

2. Contact a credit reporting company and ask the company to put a fraud alert on your credit report. The alert is good for 90 days and can be extended, if needed.

3. Ask the credit reporting company for a copy of your report. The company may provide it to you free of charge.

4. File an Identity Theft Report with the Federal Trade Commission (FTC).

5. File a report with your local law enforcement officials.

6. Inform companies with which you have financial relationships that you're a victim of identity theft.

7. Create a document to help you keep track of:
a. Phone calls made;
b. Names of the people with whom you're working;
c. Important dates; and
d. Recommended steps to take to get your identity back.
Do you have any tips you'd like to share? I'd love to hear them; please share them in the box below.
Sources
https://www.riskbasedsecurity.com/2014/08/hacking-exposed-78-of-all-records-compromised-in-first-half-of-2014/
http://www.idt911.com/
http://www.consumer.ftc.gov/features/feature-0014-identity-theft
Note: IDT911 is now CyberScout