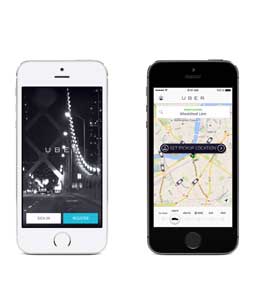 Uber is one of the fastest growing companies today, offering a ride share service similar to a taxi but used with an app on your smartphone. Uber uses your phone's GPS system to detect your location and connect you with the nearest available driver who will then take you to your destination.
It sounds great if you're an out-of-town passenger and need a ride somewhere. But what if you want to make some extra money by becoming an Uber driver? West Bend's senior underwriter Nancy Arndt will explain how insurance comes into play.
Did you know the basic auto policy excludes coverage while you're using your vehicle as a public or livery conveyance? The personal auto premium doesn't factor in the extra liability exposure of picking up passengers and driving them around town. This exclusion applies to all coverages – liability, medical payments, uninsured/underinsured motorist, and physical damage.
The proper way to cover this exposure is with a commercial auto policy. Some insurance companies may even require that you have a CDL (commercial driver's license) for this. Some companies, however, may allow you to add an endorsement to your personal auto policy to allow for coverage during certain phases of Uber employment.
Uber also provides some insurance but this may only apply when you actually have a rider in your vehicle. So would you have coverage when you're logged into the Uber system, driving around and waiting for a rider?
These are all things you'll need to find out before you become an Uber driver. You don't want to find out your auto insurance won't provide coverage for you after you're involved in an accident. Be sure to contact you agent to see that you have the proper coverage for this exposure.