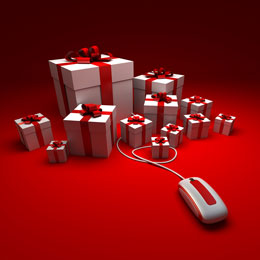 Holiday shopping is in full swing. During this busy season, it's especially important to be mindful of protecting your identity. Data breaches are on the rise, affecting big name corporations and thousands of people.
IDT911, a partner of West Bend, has provided some tips on how to keep your identity safe this holiday season. These tips range from protecting you while shopping online to enjoying the hustle and bustle of shopping at your favorite retailer. To learn more, please read "Identity Protection Tips for Online and Retail Holiday Shopping."

Remember, identity theft doesn't start during the holiday season and end as soon as it's over. Identity theft happens all year long. Here are more resources to help keep you and your family safe.
Calculate your vulnerability to identity theft with the ID RiskCompass™.

Tips to prevent identity theft in school-aged children
Protect your family from identity theft after a tornado.
Do you have any tips you'd like to share? I'd love to hear them; please share them in the box below.

Note: IDT911 is now CyberScout