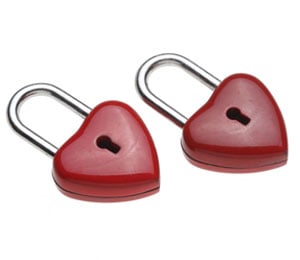 Valentine's Day is that special holiday where you can show somebody how much you care. Spending this Valentine's Day is expected to reach an all-time high of $19.7 billion with consumers spending on average of $146.84.
The top Valentine's Day gifts are:
Candy = $1.7 billion;
Date Night = $4.5 billion;
Jewelry = $4.4 billion;
Greeting Cards = $1.1 billion;
Apparel = $2.0 billion; and
Flowers = $1.9 billion.
Where are people buying their gifts?
Department Stores = 34.5%
Favorite Discount Store = 31%
Online = 27.9%
Florist = 19.4%
Specialty Store = 19.1%
Local Small Business = 15.4%
If you're looking forward to celebrating Valentine's Day, here are some scams to watch out for. IDT911 and West Bend have collaborated to provide our insureds with the option to buy insurance coverage to protect them against identity theft. Victor Searcy at IDT911 wrote a blog titled "Top 5 Valentine's Day Scams".
The blog shares five tips you should watch for. To learn more about each tip below, I encourage you to read Victor's blog.
Don't click on embedded links from incoming e-cards, especially if they're from an unnamed friend or secret admirer.
You're safer shopping for a sweetheart's gift from a reputable retailer's website.
Think twice before opening Facebook messages with generic greetings such as "Valentine's Day" and "Special Greeting."
Carefully read the address.
Before giving away your heart and money, investigate your new sweetie at www.romancescams.org.
In other identity theft news, skimming devices have popped up in my area on ATM machines. To learn more about what skimming devices do and how to spot them, read these articles:

Do you have any tips you'd like to share? I'd love to hear them. Please share them in the box below.

Source:

https://nrf.com/media/press-releases/dinner-and-movie-flowers-and-jewelry-bring-valentines-day-spending-record-high