Business Insurance Solutions
West Bend has been insuring businesses since 1894. We can offer the right mix of insurance coverage to protect almost any type of business.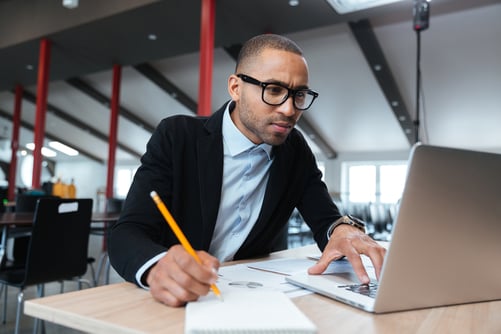 Learn more about the business insurance solutions offered by West Bend. Please keep in mind these short explanations are just summaries of the types of insurance offered. A West Bend independent insurance agent is the best resource for a thorough explanation and evaluation of which combination of coverages are right for your business.
Property
Property insurance protects tangible and intangible property such as buildings, office equipment, stock, copyrights, and loss of use of property due to a loss.
Liability
Liability insurance protects your legal responsibility for losses for which your company is responsible. These losses include such things as a slip and fall on your property or a product you create that injures someone. Another common term for liability is casualty.
Business Auto
Business auto insurance provides coverage for a land motor vehicle such as a car, truck, or trailer which could cause or incur damage.
Workers' Compensation
Workers' Compensation insurance is employer-purchased coverage to pay for medical expenses, lost wages, and/or death benefits for employees who suffer a work-related injury or illness.
Crime
Crime coverage protects a business from losses caused by theft, robbery, or burglary of real property and monies and securities, both on and off the business property.
Mobile Equipment
Mobile equipment insurance covers land vehicles or machinery, such as those used in construction or industry, not licensed or designed for road use. Fork lifts and bulldozers are both examples of mobile equipment.
Business Umbrella
Business Umbrella coverage is designed to protect a business by increasing the primary limits of liability coverage. This "umbrella" generally extends coverage over automobiles, general liability, and employer's liability.
Surety Bonds
Surety bonds are not insurance. Rather, they're agreements that provide monetary compensation to a third party if there's a failure to perform specific acts by the insured party within a stated period of time.
E&O (Errors and Omissions)
E&O insurance protects against loss due to a claim of a negligent act, error, or omission by the insured party.
EPLI (Employment Practices Liability Insurance)
EPLI insurance protects a corporation, directors and officers, and employees for claims resulting from wrongful termination, discrimination, sexual harassment, wrongful discipline, and failure to employ or promote.
D&O (Directors and Officers)
D&O insurance provides liability coverage for wrongful acts of a board of directors of either a non-profit corporation or group.