Light Manufacturing
At West Bend, we're proud of our broad base of knowledge when it comes to commercial risks. In fact, we've probably insured just about every kind of business at one time or another. Over the years, however, we've developed extensive expertise of certain businesses and the skills needed to underwrite them.
Light manufacturing is one of those types of business. Because of this, we've become competitive in insuring them. Most importantly, our underwriters know and understand what coverages are necessary to protect them.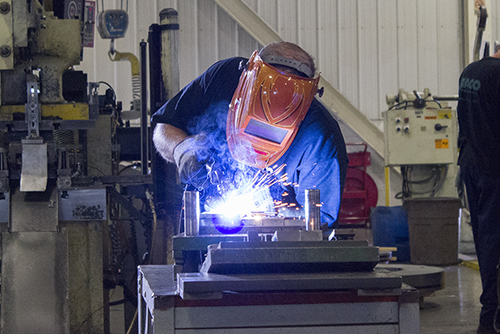 Focus
Our focus is primarily on manufacturers of small stamped, rolled, turned, pressed, cut, machined, or soldered/welded products or component parts that are made from material other than wood. These operations generally produce items that are simple and physically small.
Light manufacturing operations are comprised of manufacturers working in any medium, other than wood, that produce either simple finished products or small and simple component products that are incorporated into larger, more complex finished products by a different manufacturer. Manufacturing processes used by these businesses can include bending, shaping, molding, cutting, shearing, drilling, pressing, threading, turning, rolling, gluing, welding, soldering, and sealing. Prospects can be finished product manufacturers that sell either directly to consumers or through typical retail channels. The operation can also be a component-part manufacturer that provides a product another manufacturer incorporates into its product.
Find out how West Bend can provide the right coverages for light manufacturers in your area.
If you think West Bend is the right insurer for your valuable business, be sure to talk to your Official Supplier of the Silver Lining. Click here to find an agency near you.