The Boomer Generation (born 1943 – 1964) is one of optimism, achievement and exploration. Shaped by a period war, tensions in the U.S., the dawn of space exploration, and racial issues, the collective identity of Baby Boomers is complex. Moved by the greatest social changes in history during the 1960s and 1970s, Boomers experienced dramatic shifts in educational, social, and economic opportunities. Compared to previous generations, more Boomers pursued higher education or relocated away from family for careers or educational opportunities.
Characteristics of Baby Boomer Employees
Values:
Equal rights, opportunities
Involvement
Ownership
Philanthropic
Attributes:
Flexible
Glass is half-full mentality
Loyal to career and employer
Strong work ethic
Goal-oriented
Work Styles:
Driven and motivated
50-60 hour work weeks
Avoid conflict
Prefer collaboration
As of 2009, the first of the Boomers turned the official retirement age of 65. In 2011, AARP shared a study that estimates 76 million boomers will retire within the next several years; 41% indicated they want to continue working beyond the age of 65.
What does that mean for the workforce?
Previously, a major concern for employers was the loss of knowledge and advanced technical skills caused by potentially great numbers of Boomers retiring within a short period of time. It appears now, however, that Boomers are staying in the workforce longer because of the recession and slow economic recovery, although these trends vary based on industries and occupations.
According to the Bureau of Labor Statistics, 25% of the workforce will be 55 or older by 2018. Therefore, it's likely that companies will spend more on healthcare, employee sick pay, and employee health and life insurance benefits. In addition to cost, as more Boomers stay in their positions longer, Gen X and Millennials will have fewer advancement opportunities than the generations following them.
Businesses need to prepare for Boomers who don't plan to retire. And, just as companies need to adjust and make changes, Boomers must adapt to working with a younger, dynamic workforce. Managers and employers will need to be aware of each generations' characteristics to form strategies in order to help this aging workforce continue to achieve success, while minimizing conflict and pitfalls with younger generations.
---
About Ann Kerian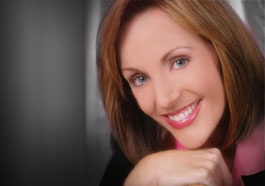 Ann spent almost 20 years motivating people through a camera lens as an award-winning television anchor/reporter. She is now an Executive Coach & Media Consultant specializing in Effective Communication, Personal and Professional Development and Marketing/Public Relations. She is a member of the National Speakers Association and International Coach Federation.
Ann is currently the Consultant for Mile Bluff Medical Center Foundation in Mauston, WI. She lives with her husband, three sons and two dachshunds in Wisconsin Dells, Wisconsin.
You can contact Ann via her website www.annkerian.com or via email at info@annkerian.com.
---
Sources: