Facebook. Twitter. LinkedIn. Instagram. Google+. Pinterest. Snapchat. Foursquare. It seems like every time you turn around, people are talking about a new social media site.
But you're a busy professional. Your plate is full enough, thank you very much.
But what if your competitors are using social media to get an edge over you? What if a small investment of your time will open a door and get you in front of the potential client or customer you've been pursuing for months? What if social media can help you advance your career?
If you're like most professionals, you've at least put your foot in the social media waters. You probably have a Facebook account to keep track of your college friends or your kids. You've undoubtedly received invitations from fellow businesspeople to connect on LinkedIn, and my guess is you've created at least a basic LinkedIn profile. But now what?
Well, let me start by setting you free and saying maybe you don't have to do anything more!
If you understand the pros and cons of social media and believe it can't help you accomplish your business goals, then move on and spend your time using other tools and tactics that are better suited to your business objectives.
But if you'd like to explore how you can benefit from integrating social media into your business strategy, then consider these questions.
1. What are your business goals and objectives?
Are you interested in any of the following:
Growing or improving your business or organization
Marketing yourself or your organization to increase exposure and awareness in your marketplace
Maintaining an edge over your competitors
Finding a new job
Finding new employees for your organization
Helping your favorite nonprofit organization accomplish its goals
If your business objectives do not include any of the above, then you might be best served by taking a wait-and-see approach to social media. But if you are interested in or responsible for any of these areas, social media can definitely play a role in accomplishing these goals.
2. Are the people you want to meet or do business with using social media? If so, which site(s) are they using?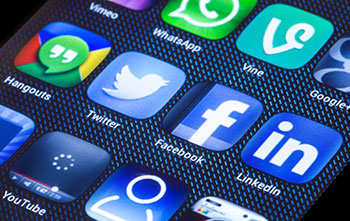 Audience is critical in the evaluation of social media sites, and the demographics of each site are different. Obviously, it makes no sense to spend time on social media sites if your audience isn't there. That's like going to a cocktail party when you aren't interested in meeting any of the other guests—it's a waste of time.
The easiest way to evaluate the sites and their typical audience is to review online comparison charts that many of the social media experts and outlets have developed.
Based on my research and experience, Facebook is the clear winner for most businesses in the B2C space. For professionals in the B2B space, LinkedIn is definitely the frontrunner.
3. Just like most organizations have a distinct culture, each social media site has its own personality. Would a more casual site, like Facebook or Twitter, or a more professionally oriented site, like LinkedIn, be a better fit for you?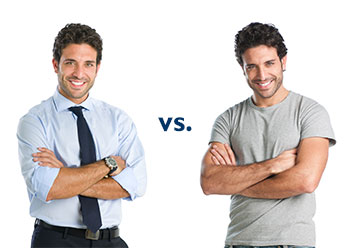 Without the correct culture fit, the time you spend on a social media site will be pure drudgery. On the other hand, if the site is a good fit for you, there is a much greater likelihood that you'll spend productive time on the site—and it might even be fun!
You may find that hard to believe, but I know quite a few service professionals—including accountants—who thoroughly enjoy sharing their expertise and meeting new people online (especially on LinkedIn). And, of course, the resulting growth in their business puts a smile on their faces as well.
4. How much time do you have to spend on social media in order to get a good return on your investment?
This is the million-dollar question, because you're a busy professional and undoubtedly not interested in adding more hours to your work week.
But if your answers to the first three questions lead you to the conclusion that you probably should start developing a social media strategy, then you'll need to figure out where you can find the time.
Are any of your current marketing, branding, recruiting, sales, or job-seeking activities failing to produce the results you desire? Then why not cut back or eliminate one or more of those and spend that time implementing your new social media strategy.
To give you a sense for how much time other professionals are devoting to social media, at least as it relates to LinkedIn, here are the responses I received to my most recent LinkedIn user survey: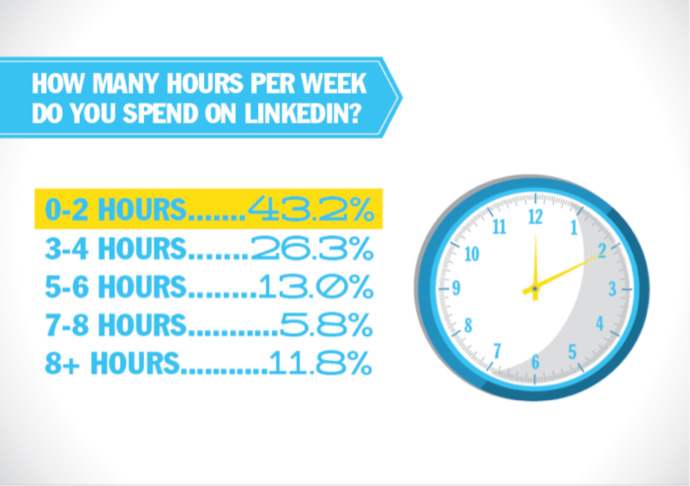 Is social media for you?
If you've concluded that social media is not going to be part of your business strategy, then I would encourage you to develop a strategic plan for maximizing your chosen forms of networking, branding, marketing, and research.
If you've decided to include social media in your arsenal of business tools, you'll also need to have a specific purpose and strategy to ensure you'll receive a significant return on your investment of time and energy.
---
About Wayne Breitbarth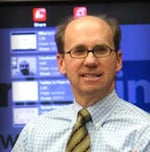 Wayne is a nationally recognized industry leader in LinkedIn training and marketing and author of the best-selling book The Power Formula for LinkedIn Success. He works with companies to develop a comprehensive strategy for using LinkedIn to increase sales, raise brand awareness, recruit employees and reduce recruiting fees, and discover new markets for products and services.
Wayne's online training course, Explode Your Revenues Using LinkedIn, has received rave reviews. For more details, visit www.powerformula.net/explode.
---