Gen X, Xers, Post Boomers, or 13th Generation are all names associated with the Generation X group born between 1961 – 1981. Many influencers affect this group, such as growing up as latch-key kids and having to take care of themselves because both parents worked. This group is self-reliant, well educated, and open to change.
Because their parents were workaholics and spent less time with them as children, Gen X'ers prefer balance in every sense of the word. When it comes to work, they're not interested in putting in 10-hour days. While they're hard workers and enjoy work, they truly believe in work/life balance. Advancements in their careers fall second to this.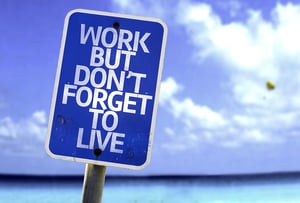 Doing meaningful work in a diverse and casual environment, while staying technologically adept and marketable, is important. To recruit and retain this group, they need access to leadership and information. But, at the end of the day, they want to get in, get the work done, and move on to the next thing. They work to live, not live to work.
In the Workplace
Xers bring much value to the workplace. Adapting well to change, they're direct communicators, are eager to learn, very determined, and excellent multitaskers. To engage Xers, managers should:
Spend one-on-one time with these associates to better relationships and foster trust.
Be flexible with work schedules to appease their desire for work- life balance.
Include them in the decision-making process – they're problem solvers.
Because they grew up independently and, in some cases, raising their siblings, you can trust them to get the job done.
Engagement, to Xers, is being connected to a strong sense of their company's mission and purpose. If you can't keep them engaged, they'll seek other positions or jobs. Xers will move around approximately seven times throughout their careers or about every three to five years.
Who's toughest on the Millennials?
You guessed it – Generation X. Managers should be aware that there might be animosity between these groups. Therefore, you may want to consider pairing up a Baby Boomer with a Millennial for mentorship. In many instances, skipping a generation leads to a more nurturing, grandparent-like relationship than a potentially more nagging, parent-to-child relationship. A strong difference in the way each generation was raised, paired with educational differences, may cause a conflict between these generations.
"In many instances, skipping a generation leads to a more nurturing, grandparent-like relationship than a potentially more nagging, parent-to-child relationship."
If you're managing Gen Xers, remember to treat them as individuals. Be aware of each generation's key traits when planning strategies and to recruit and retain the best talent.
---
About Ann Kerian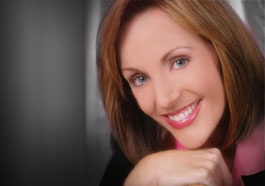 Ann spent almost 20 years motivating people through a camera lens as an award-winning television anchor/reporter. She is now an Executive Coach & Media Consultant specializing in Effective Communication, Personal and Professional Development and Marketing/Public Relations. She is a member of the National Speakers Association and International Coach Federation.
Ann is currently the Consultant for Mile Bluff Medical Center Foundation in Mauston, WI. She lives with her husband, three sons and two dachshunds in Wisconsin Dells, Wisconsin.
You can contact Ann via her website www.annkerian.com or via email at info@annkerian.com.
---
Sources: