Did you ever have that one moment that changed your entire perspective?
That day, for Rob Bell, was because of Dick Brodbeck. He was the owner of the supermarket where a young, not-so-confident Rob Bell worked. And so the story goes...

It was a normal day at Dick's Supermarket in Platteville. Rob had specifically chosen to attend UW-Platteville because this was the home of the largest Dick's Supermarket in the state and he wanted to transfer there as soon as possible. He absolutely loved working for Dick's. When asked to take the company station wagon out to deliver groceries to Hardee's, he was also asked to take the deposit to the bank. Rob was thrilled they asked and couldn't believe they would trust him to do so.

With his chest proudly puffed, he walked out and drove over to Hardee's and unloaded the order. After his delivery, we went back to the car and found one of two bank bags on the roof of the car. He immediately panicked. Where was the other bag?

He looked all around the car and couldn't find it. Back to the store he went, head hanging and heart pounding. He notified the store manager and he told him to go back out and look. Nope. Nothing. And by this time, someone had notified Dick Brodbeck. All of the sudden, over the loud speaker, Rob was being beckoned to Mr. Brodbeck's office. Rob thought this was it. "I'm going to be fired." Oh how he would miss working at the store...

As he sat down and prepared for the worst, Dick said the words that stay with Rob to this very day. "You made a mistake. The only people in this world who don't make mistakes are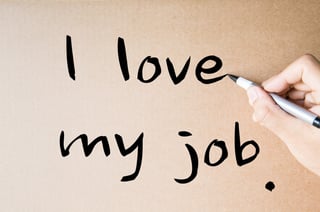 those who don't do anything. From now on, you're in charge of making all the bank deposits because if there's anyone who will keep their eyes on the bank deposit bags, it's you."
Dick took Rob's mistake and made it a teachable, loyalty-building opportunity.
It's apparent how much this meant to Rob at the time and what an impression it left as he still talks about it today.
Read how other high-level executives have overcome biases, being fired, coming out of the closet, and their toughest critics by using their own experiences as teachable moments.
https://www.cornerstoneondemand.com/blog/year-leadership-7-teachable-moments#.VrT_YPkrJpg
---
About Rob Bell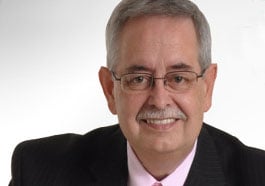 Rob began teaching his customer service and communication techniques early in his tenure as the Personnel Development and Education & Training Director for Dick's Supermarkets, Inc. Drawing on 25+ years of experience in leadership roles, customer service, and training, Rob makes it simple, clear and FUN to improve customer service and gain leadership skills.

Before becoming Dick's Supermarkets' go-to-guy for training, Rob worked as the accounting manager for a large trucking company, an auditor, and an adjunct instructor at the University of Wisconsin – Platteville. Rob now tours the country teaching the principles that have helped hundreds of companies and organizations improve their communication strategies.

To learn more about Rob, visit www.robspeaks.com. You can contact Rob at 888-993-2355 or via email at rob@robspeaks.com.
---