With millennials projected to account for more than half of the workforce by 2020, it's more important than ever to learn what motivates and keeps them engaged.
Generation Y, or Millennials, born between 1982 – 2002, are tech savvy and used to getting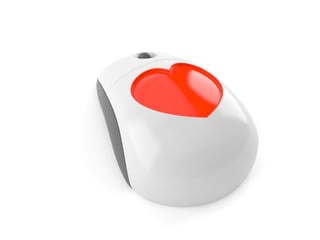 information instantly which has led to a bit of impatience from this group. But don't be fooled; millennials have huge hearts and will change the world by doing things better and faster than previous generations.
In the workplace
The generations preceding Millennials, specifically Baby Boomers and Gen Xers, value working independently, view their managers as experts, and look to their employers for career planning. They prefer clear boundaries, as life growing up was more linear for these generations than that of Millennials.
Millennials tend to have a more circular view of life.
It's no wonder they're tech savvy multi-taskers, growing up with technology at the tips of their fingers, continuously opening another internet browser tab to research anything they want while listening to music and playing Angry Birds. They're optimistic, achievement oriented, socially conscious, and expect their employers to be, as well. Because they know where to find information, they view managers less as experts and more as coaches or mentors. In addition, they're the most diverse generation to date because more of these individuals come from single-parent homes, blended families, and same-sex parent families.
Based on their traits and understanding how Millennials were raised can help employers recognize what they want from their careers. Coaching, which can be a simple email or a brief conversation, is enough to keep them on track and engaged. Collaborating as a group and clearly defining objectives and deadlines is another. Because Millennials were raised with structure and measuring systems, they expect metrics to continue in the workplace. They crave a workplace that's comfortable, flexible, and in which they can collaborate and contribute.
Workplaces and managers, alike, need to create a culture of work/life balance, provide feedback on a regular basis, maximize technology, support career progression, offer competitive salaries, and be socially conscious to appease this generation. Because of their entrepreneurial mindset, they're often on the lookout for opportunities to climb the corporate ladder, even if that means up and out of their current roles.
What does this mean for the future of the insurance industry?
We have a few things stacked against us, a somewhat negative public perception, the common misconception that insurance is boring, and too few high schools and universities that offer an insurance track, although this is improving. According to the Bureau of Labor Statistics' Current Population Study, the number of positions the insurance industry will need to fill by 2022 is 500,000.
The good news is that millennials already have a significant presence in the insurance industry and are starting to exceed the number of Baby Boomers in key roles:
Producer: 25% Millennials / 20% Baby Boomers
CSR: 27% Millennials / 25% Baby Boomers
Account Manager: 27% Millennials / 26% Baby Boomers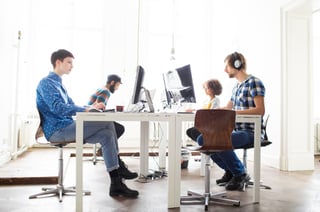 How are they getting into the field?
15% joined an agency due to family, but most new hires were recruited through employee referrals or job postings.
Once you get them in the door, how do you keep them happy?
77% of professionals under the age of 40 plan to stay in the insurance industry for as long as possible.
Their top five reasons why are work life balance (77%), compensation (68%), enjoyment of work (66%), career opportunities (57%), and technology (51%).
And four out of five Millennials are "optimistic" or "very optimistic" the insurance industry will evolve and continue to attract the next generation of insurance talent, according to Vertafore's second annual "Millennial Revolution" study. They believe that productivity and efficiency gains from technology adoption will be the key.
Getting the word out
Thanks to programs like InVest, a school-to-work insurance program whose mission is to improve literacy in students and attract new talent to the industry, the knowledge base and career opportunities in the insurance industry are growing. InVest provides all the curriculum materials at no cost and specifically targets the Millennials' generation.
With the help of insurance professionals across the country, students have the opportunity to learn from guest speakers, tour insurance companies and agencies, and participate in shadow days and internships. Planting the seed now with the younger Millennials and supporting those already in the workplace will be the key to keep the industry (and the economy) moving forward.
---
About Ann Kerian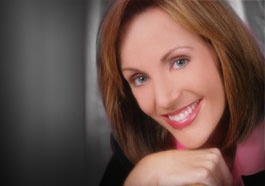 Ann spent almost 20 years motivating people through a camera lens as an award-winning television anchor/reporter. She is now an Executive Coach & Media Consultant specializing in Effective Communication, Personal and Professional Development and Marketing/Public Relations. She is a member of the National Speakers Association and International Coach Federation.
Ann is currently the Consultant for Mile Bluff Medical Center Foundation in Mauston, WI. She lives with her husband, three sons and two dachshunds in Wisconsin Dells, Wisconsin.
You can contact Ann via her website www.annkerian.com or via email at info@annkerian.com.
---
Sources: