What are non-negotiables?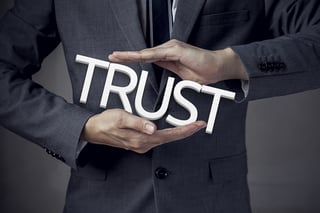 Think of them as your mantra. They should bring worth and help create an organization you can be proud of. Align them to support the mission of the company and they'll drive the business and relationships with clients, partners, and vendors alike. If you don't already have non-negotiables, get your employees involved and ask for their input. Start by thinking about what makes your brand special. How do you differentiate your brand from your competitors? What's important to your clients?
Rob suggests that non-negotiables can be small and simple, like making eye contact when talking to someone.
If you're in retail, this is crucial to show your clients they're important and that you're listening. Non-negotiables can be very specific, as well. Take into consideration client response times. If you must return a phone call, how soon should you do so? Within four hours? By the next business day? What about email communications or messages on social media? The leadership at each organization should distinguish what's acceptable and how to go above and beyond. Ensuring that all employees know what's expected is key to making non-negotiables work.
David Williams, CEO of Fishbowl Inventory, has helped his company create their seven non-negotiables. Fishbowl Inventory is the number-one manufacturing and warehouse management solution for Quickbooks. Because he's focused on their clients, the organization has increased its profitability year after year. David has detailed his experience in his book, The 7 Non-Negotiables of Winning: Tying Soft Traits to Hard Results.
David realized that even though Fishbowl (at the time) was a product company, the products were not the foundation. It was the people and core principles by which they operated that brought success. Not only did Fishbowl create non-negotiables, they assigned pairs of leaders for each operational team. They call their leaders "the captains" as in captains of a sports team. Whatever you choose to call your teams, the names should resonate with what you want to accomplish.
David and his team rolled out their first four non-negotiables: belief, loyalty, commitment, and trust. They then added a few more after a full company buyback occurred: respect, courage, and gratitude.
Remember, despite the type of organization, we're all in the people business. Our relationships with co-workers, clients, and vendors lasts long after the product is complete or the deal is signed. Non-negotiables and the leaders who are truly champions for them, can guide your company to great success. Read here about Fishbowl's leadership team and which non-negotiable each represents. They have some amazing stories to share.
---
About Rob Bell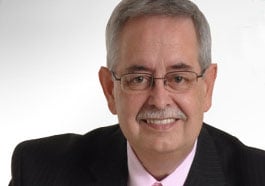 Rob began teaching his customer service and communication techniques early in his tenure as the Personnel Development and Education & Training Director for Dick's Supermarkets, Inc. Drawing on 25+ years of experience in leadership roles, customer service, and training, Rob makes it simple, clear and FUN to improve customer service and gain leadership skills.

Before becoming Dick's Supermarkets' go-to-guy for training, Rob worked as the accounting manager for a large trucking company, an auditor, and an adjunct instructor at the University of Wisconsin – Platteville. Rob now tours the country teaching the principles that have helped hundreds of companies and organizations improve their communication strategies.

To learn more about Rob, visit www.robspeaks.com. You can contact Rob at 888-993-2355 or via email at rob@robspeaks.com.
---
Sources: