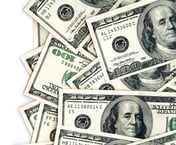 Your house is not just another asset, so you cannot take any risks regarding homeowners' insurance. There are many things to consider, but the most important is choosing the right method for valuation, which determines what you receive in case of disaster.
The three primary methods of valuation are market value, replacement cost and actual cash value.
There are important differences in valuation methods that you should understand before choosing the right coverage for you. Let's explore.
Market Value
The market value of a home is the price the home would have been able to obtain in the open market. While this might seem to be the fairest and most straightforward method of valuation, the American Insurance Association cautions homeowners to avoid this option because it does not correspond to the cost of rebuilding.
For example, market value generally includes the cost of the land, which would not need to be rebuilt. As a result of this higher possible payout, your monthly premiums are significantly higher.
On the other hand, if the value of the property depreciates greatly for any reason, the amount of money you receive after a disaster might not be enough to cover the cost the rebuild; therefore, it's a good idea to avoid this option for your insurance needs.
Replacement Cost
Replacement cost is simply defined by the amount of money it would take to acquire the necessary materials and labor to repair the house to its former status.
Generally, homeowners' policies have a ceiling regarding how much money you can receive in case of a disaster. There are some policies that provide a certain percentage over this ceiling called "extended replacement cost" policies.
These policies help protect against market fluctuations that affect repairs, such as a sudden rise in the cost of lumber or construction labor rates.
Actual Cash Value
Actual cash value is simply the replacement cost minus the depreciation the home had sustained prior to the accident.
For example, say your roof was destroyed in a windstorm.
Your roof had a useful life of 20 years, but you had it for 15 years. With a replacement cost policy, assuming that the full cost was under the ceiling, you would be compensated for the total value of the roof.
Under Actual Cash Value, you would get significantly less than that because the roof was already 75 percent depreciated; however, actual cash value policies generally don't have ceilings like replacement cost policies.
Some Final Thoughts
Prior to choosing between market value, replacement cost and actual cash value, consult with a licensed insurance agent for your best options. Be sure to get enough coverage not just to cover the mortgage but to replace the actual building.