Have you ever heard of a public insurance adjuster? Public insurance adjusters are hired by individual policyholders (possibly you) to handle the adjustment of their claims. While this may sound appealing, here are a few things you should consider before hiring a public adjuster to handle your claim: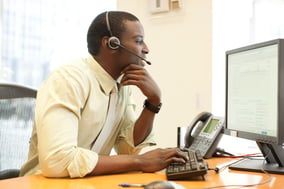 Using a public adjuster puts a third person between you and the claim representative who's reviewing and adjusting your claim. Adding a middleman to your claim process can lead to miscommunications and delays while waiting for the public adjuster to relay information back and forth.
A public adjuster may take longer to negotiate and settle your claim. Public adjusters generally work on a contingency so they are incentivized to expand the scope of a claim beyond what might otherwise be involved in the claim.
Your insurance carrier and their claim representative make every effort to adjust your claim fairly and accurately. When you hire a public adjuster, you must pay them, so the amount you recover will be reduced by the contingent amount you agree to pay your public adjuster and could be less than you would otherwise have recovered.
Because your claim involves your home, car, and/or belongings, you're the person most knowable about the loss. It makes the most sense for you to be the main point of contact in the claim to communicate those things to your insurance company rather than having a public adjuster do so.
A public adjuster doesn't have the detailed knowledge about your policy and relevant coverages as a claims adjuster working for your insurance carrier does. This may result in misunderstandings and delays in working through your claim with a public adjuster middleman.
Before hiring a public adjuster, allow your insurance company or insurance agent to assist you in your claim. They have your best interest in mind and can provide the same type of services as a public adjuster, but for no extra charge.
Learn more: https://www.trustedchoice.com/f/p/insurance-claims-adjuster/