Food Manufacturing
At West Bend, we're proud of our broad base of knowledge when it comes to commercial risks. In fact, we've probably insured just about every kind of business at one time or another. Over the years, however, we've developed extensive expertise of certain businesses and the skills needed to underwrite them.
Food manufacturers are those types of businesses. Because of this, we've become competitive in insuring them. Most importantly, our underwriters know and understand what coverages are necessary to protect them.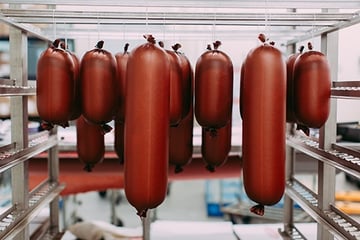 Focus
The food manufacturing industry is a complex business that involves careful ingredient selection, preparation, and packaging of consumer food products. Our focus is primarily on manufacturers of beer, ale, malt liquor, liquor, wine, or dairy manufacturing; food products – frozen, dry, or not dry; meat, fish, poultry, or seafood processing; and pet food. Our focus, however, is not limited to these operations.
West Bend may be a good fit if your food manufacturing business has a thorough quality control program to ensure safe production of food, if ownership and management exhibit obvious pride in the product and property, if you employ a regular workforce, and if you maintain a comprehensive safety and training program.
If you think West Bend is the right insurer for your valuable business, be sure to talk to your Official Supplier of the Silver Lining. Click here to find an agency near you.