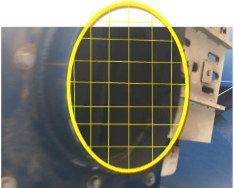 No employers want to see their employees suffer a traumatic injury while on the job. Let's take a look at this real-life work comp claim and some strategies to avoid similar injuries in the future.
While removing a full 55-gallon collection drum from a dust collection system, an employee inserted his hand into the air interlock device upstream from the dust collection discharge, which crushed his hand and fingers. This caused severe injuries to several of the employee's fingers and required multiple hand and wrist surgeries, including surgical finger amputations.
Possible Preventive Measures:
Eliminate the hazard by changing from a 55-gallon drum to a conveyor system that deposits the material directly into a dumpster. This eliminates not only the pinch point, but also the slip and fall, manual material handling, and dust inhalation exposures related to changing out the 55-gallon drum of collected material.


Interlock the electrical circuit to prevent the motor from running when the airlock is accessible, such as during drum changes.


Add ¾" metal mesh guarding to the dust collection duct opening (as shown in picture in yellow). In this situation a maximum mesh opening of ¾" is permitted due to the distance between the opening and the airlock nip point.


Ensure that there's a specific written procedure and competency-based training with documented validation for changing out the 55-gallon drums full of dust.
Contact your independent insurance agent for assistance with identifying and mitigating risk.