Businesses that provide sports and leisure activities can be found in most communities. These businesses include amusement centers, sports camps, batting cages, golf driving ranges, curling clubs, leagues and tournaments, skating rinks, swim clubs, and youth recreation activities. These organizations are vital assets to their communities, providing safe places for children and adults alike to enjoy activities and learn skills. These unique businesses face unique risks, and they require a specialized insurance policy. Luckily, West Bend can help!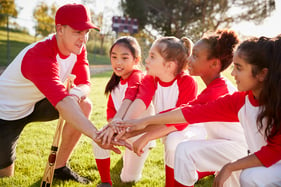 Sports and leisure available coverages:
General liability
Employee benefits liability

Employment practices liability

Sports participant legal liability

Liability coverage for sponsored tournaments, special events, or social gatherings

Excess medical payments for injured sports participants
Property
Coverage for your building and personal property

Business interruption with extra expense
Auto
Owned autos

Hired and non-owned autos
Crime
Employee dishonesty

Theft and disappearance of money
Inland marine:
Coverage for sports equipment, uniforms, personal computers, and more
West Bend independent agents are experts at helping sports and leisure organizations decide which coverages they need. Our claims adjusters are also highly experienced in handling the unique claims that can arise, such as injuries to sports participants or employees. Find an experienced agent near you to ensure your business is adequately protected.
This article is intended for general educational and illustrative purposes only and should not be construed to communicate legal or professional advice. Further, this article is not an offer to sell insurance. Please consult with your licensed insurance agent for specific coverage details and your insurance eligibility. All policies are subject to the terms, conditions, limitations, definitions, and exclusions contained therein.