Today most towns and cities are home to multiple 24-hour fitness centers. From Planet Fitness to Anytime Fitness, these facilities are popular due to their cheap rates and no-frills approach. These gyms usually only contain basic workout equipment and don't offer any classes or other programing. But is offering round-the-clock access something larger fitness centers and YMCAs should consider? Some have already started offering this access to their members to compete with these 24-hour gyms. While this may help attract and retain members, it can also create some unique risks.
24-Hour Access Risks
Allowing 24-hour access to a fitness center adds some issues to the ones already facing YMCAs and larger fitness centers. Most will not be able to staff their fitness center at all hours of the night. If a member gets hurt or has a medical emergency, no staff member will be present to provide aid. There's the additional risk of property damage or theft when the fitness center isn't staffed. It's also possible an assault could take place while the facility is unsupervised.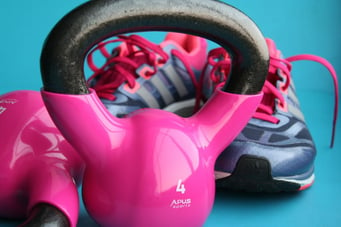 Safety Tips
So what can administrators do to mitigate some of these additional hazards? Based on the success of exclusive 24-hour fitness facilities, it's clearly possible to offer access while keeping members safe. Here are some ways to help do that:
Restrict access to the building. Only allow members with some type of access key into the building during non-staffed hours. Lock all doors except one. Provide a second exit in case of an emergency.
Restrict access to other areas of the building. As much as possible, keep members in the fitness area only. Don't allow access to pools or other areas. If possible, keep locker rooms locked and only allow access to restrooms.
Install a camera system. Make sure the entire fitness area that will be open 24 hours is completely visible on camera. It's also important to have cameras monitoring the door to ensure members don't give others access. These cameras should be connected to a recording system that has the ability to keep at least 30 days of recording.
Install a panic button/emergency phone. Security cameras won't alert the police/staff if something goes wrong. Make sure there's a quick and easy way to contact authorities in case of a medical or other emergency.
Only allow minors access with their parents. Minors should not be allowed in the building at night without supervision. This must be clearly stated in the membership agreement.
All members must sign an exculpatory agreement/waiver. The membership enrollment information should also state when the facility is and isn't staffed.