Injuries from high winds in the news:

A nine-year-old boy was playing goalie during soccer practice when a large wind gust blew the soccer goal on top of him. The soccer goal had been moved recently and was not re-staked into the ground to safely anchor it. The falling goalpost fractured the young boy's leg and resulted in six months of hospitalization and over four months of therapy before he regained left leg function.
Unpredictable: The Dangers of High Winds
The incident with the soccer goal is just one of the many accidents caused by wind gusts. Failure to monitor the weather and prepare for high winds can result in both severe injury and property damage. Severe winds can cause tree branches and limbs to fall, knock over structures like soccer goals and playground equipment, and affect a wide variety of temporary outdoor structures. Recently, extremely high winds during the Indiana State Fair resulted in the collapse of a large outdoor stage that claimed the lives of five people and injured many more.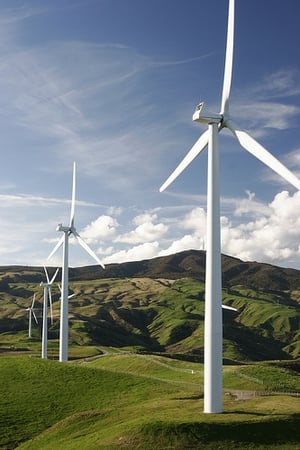 Read more about these 5 Avoidable Deaths at the Indiana State Fair.
Preparing for Strong Wind Gusts
Severe wind storms are dangerous and difficult to predict with some gusts coming with little or no warning, but if you follow a few simple safety tips you can greatly reduce the amount of damage a wind storm can cause.
Monitor the Weather for Severe Storms
The best way to keep up-to-date on weather activity in your area is to monitor a battery powered (in case of power loss) NOAA Weather Radio. These radios continually broadcast weather information pertaining to your specific area. If a NOAA Weather Radio is not available, the weather can also easily be monitored through television, radio, or even cell phones. If there are thunderstorm warnings or if the sky looks ominous, it is important to immediately check the weather. Responding quickly to warnings is the most important step in keeping people and property safe.
Bring Loose Items Indoors
If the forecast calls for high winds in your area it is important to gather loose objects and safely store them indoors. Objects left outside in wind storms can pose two dangers. They can either become projectiles and potentially injure people and property, or the objects themselves can be lost, damaged, or ruined. It is important to remember that nothing is more important than the safety of people so objects should only be brought indoors if it is safe to do so.
Secure Large Outdoor Objects
Some objects will simply be too big to safely bring indoors in the event of high winds, but even if they are too large to bring in they can still be affected by wind. As seen in the Reality Alert, the soccer goal could not have realistically been brought inside, but someone should have anchored and secured them properly. Other objects to consider include signs, tables, chairs, large umbrellas, play structures, watercrafts, garbage cans, and much more. There are many ways to safely secure these objects including weights, ropes, chains, and stakes.
Close and Secure Doors and Windows
Closing windows and doors is a simple step that can be easily forgotten while everyone is securing objects, collecting their belongings, and heading indoors. Open windows can result in water damage or broken glass. If there are shutters it is important to close them. Also, close and secure doors since strong winds can easily rip them from hinges.
Make Sure All Vendors are Responsible for their Property
It is easy to make sure you and your staff safely get everyone indoors or to a shelter and secure all of your things, but what happens when rented equipment is left unattended by its operators? It is important to only work with reputable vendors who operate their own equipment and have certificates of insurance.