Reality Alert: A young child visited a summer fair with his family. One of the exhibits was a petting zoo with farm animals that could be fed and touched. There were also many food vendors. The child spent time with the animals and then ate lunch later in the day. A few days later, the child began to show signs of illness and was diagnosed with E. coli. Unfortunately, his illness did not clear up with treatment and instead led to complications, including kidney failure. The child now needs lifelong treatment and eventually a kidney transplant.
Petting zoos and farm animal exhibits are very popular. Many camps and other organizations take field trips to petting zoos and farms in the summer. Some childcare facilities even have farm animals on their premises to use as part of their curriculum. Interacting with animals can provide a great learning experience for children. However, some safety precautions are needed to keep kids safe and prevent stories like this.
Possible Illnesses from Farm Animals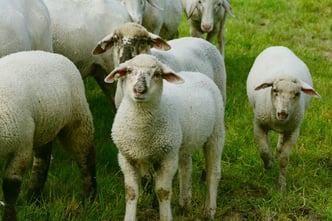 The CDC website lists some possible diseases humans can get from farm animals. These include:
Anthrax
Cryptosporidiosis
E. coli
Influenza (bird and swine flu)
Listeria
MRSA
Rabies
Ringworm
Salmonella
Tuberculosis
Some of these illnesses can have serious consequences. The CDC explains that even animals that are healthy can spread these illnesses to humans.
Keeping Children Safe around Animals
The CDC offers recommendations for keeping everyone safe around animals.
Ensure everyone washes their hands often when interacting with animals. Soap and water is best but hand sanitizer will also help if soap and water are not available.
Food and drinks should be kept out of animal areas. Hand washing is especially important before eating or drinking.
Children should always be supervised around animals. Make sure children keep their hands out of their mouths as much as possible and wash their hands as soon as they leave the animal exhibit.
Clean and sanitize animal areas as much as possible.
Bites and scratches from animals can become infected. Make sure to wash any wounds with soap and water immediately. Seek medical attention if the wound is serious or if the animal is acting strange or appears sick.