Exculpatory agreements, commonly referred to as waivers or releases, are documents that protect businesses and individuals from claims arising from negligence. Businesses with unique liability exposures often find they cannot operate profitably without the protection afforded by these agreements. The use of exculpatory agreements not only discourages many potential claimants from commencing litigation, but also causes lawsuits that are filed to be dismissed without payment, thereby lowering insurance costs and other expenses businesses might otherwise incur.
Exculpatory agreements have been found to be enforceable in many cases in each of the states in which West Bend writes business, especially in relation to sports or recreational activities. Case law makes it clear, however, that the terms of an exculpatory agreement will be closely scrutinized by the courts. Courts will most likely enforce exculpatory agreements in personal injury claims arising from negligence if these guidelines are met: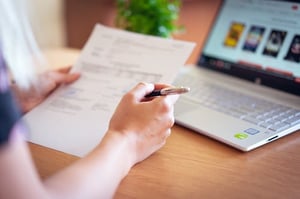 Basic Drafting Guidelines
The release language must be conspicuous (i.e., larger font, bold, or capital letters; or different colors).
The release language must be understandable.

Use plain language rather than legal jargon.
English alone may not be sufficient; other languages may be needed.

The release language should – and in some states, must – use the word "negligence" or "negligent."

State that the signer is releasing the business for its acts of negligence or its negligent acts.
An exculpatory agreement cannot release willful, wanton, intentional, or even reckless acts – and those words should not be used in conjunction with negligence.

The exculpatory agreement should refer to the more commonly expected types of accident or injury inherent in the activity. Therefore, a business with a wide variety of programs may require multiple waivers.
The exculpatory agreement may also include "hold harmless" or indemnification language, but a court may not find that language sufficient without an express release of negligence. Some attorneys recommend any such additional language be set forth in a separate agreement so a court does not find the document attempts to accomplish too much and, accordingly, is ambiguous or confusing.
It may be helpful if the exculpatory agreement contains a severability clause to preserve some parts of the release in the event that other parts are found to be unenforceable.
The exculpatory must be signed.

The signer must be given sufficient time to read the release, although it may be enforceable if the participant chooses not to read it before signing it.
A best practice would be to have the signer initial over or next to each paragraph of the agreement.
Preferably someone should witness the signature of the person signing the agreement.
Some Special Considerations
It's important to consult with competent legal counsel before using or relying upon an exculpatory agreement to limit potential future liability. In addition, case law regarding exculpatory agreements continues to evolve and insureds should review the status of those agreements periodically with legal counsel. An example of such evolution occurred in Wisconsin in 2005 when the Wisconsin Supreme Court added a "bargaining" requirement to the legal analysis that has caused many Wisconsin businesses to scramble for answers. Some insureds have chosen to charge one amount if a participant agrees to sign an exculpatory agreement and a much larger amount if a participant refuses to do so.
In some states, courts have held that parents can validly waive the rights of their minor children to claims arising from future negligence. Other states, like Michigan, for example, have case law stating that parents cannot waive the claims of their minor children. Case law is subject to change so a best practice is to have the parents sign exculpatory agreements. Then the enforceability can be determined at the time a claim is asserted.
In other states, courts have held that exculpatory agreements bar the claims of spouses, but in other states like Iowa, claims of spouses are not affected. A best practice is to have spouses sign whenever it's practical do so.
Sample Case Law
Illinois
Garrison v. Combined Fitness Centre, Ltd. – Plaintiff was injured using a defective piece of equipment at a fitness center. Agreement enforced.
Harris v. Walker – Plaintiff fell off a horse. Agreement enforced.
Indiana
Avant v. Community Hosp. – Plaintiff allegedly injured as a result of a fitness routine. Agreement enforced. Powell v. American Health Fitness Center of Fort Wayne, Inc. – Health club member injured foot while using whirlpool. Agreement not enforced because it did not specifically refer to "negligence".
Iowa
Grabill v. Adams County Fair and Racing Assn. – Fireworks exploded in pit area. Agreement enforced against deceased race participant, but not against his widow.
Bashford v. Slater – Flagman at race track struck by an automobile. Agreement enforced.
Michigan
Woodman v. Kera – Five-year-old broke his arm while playing on inflatable play equipment. Agreement signed by father not enforced as to the claim of his minor son.
Dombrowski v. City of Omer – Plaintiff was injured while crossing a river on a rope during an annual festival. Agreement enforced.
Minnesota
Dailey v. Sports World South, Inc. – Scuba diving course. Agreement enforced.
Schlobom v. Spa Petite, Inc. – Health club member injured during a workout. Agreement enforced.
Missouri
Hornsbeck v. All American Indoor Sports, Inc. Injury at indoor soccer arena. Agreement not enforced because it did not specifically refer to "negligence".
Vergano v. Facility Management of Missouri, Inc. Injury at ice skating rink. Agreement enforced.
Ohio
Webster v. G & J Kartway – Slip and fall down stairs at a go-kart track. Agreement enforced.
Bishop v. Nelson Ledges Quarry Park, Limited – Drowning of a minor in a lake at a campground. Agreement enforced.
Wisconsin
Atkins v. Swimwest Family Fitness Center – Pool drowning. Agreement not enforced because no "negligence" language and no opportunity to bargain.