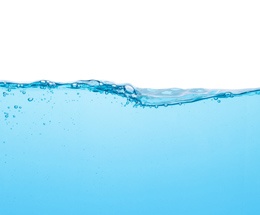 March, April, and May are typically heavy volume months for sump pump claims at West Bend. Significant temperature fluctuations in the late winter and early spring months can result in a lot of pooling water and saturated soil. As a result, sump pump claims often come in fast and furiously. In a given day our inside property team could easily receive 40-50 sump pump related claims. This claim volume can last a full week or two. Typically, the losses are reported quickly. An insured stepping off the last stair of their basement staircase into a foot of water usually leads to a very quick call to the insurance company. As mentioned, the spring months are "sump season"; claims during the summer months are usually more sporadic. A quick downpour of an inch or two of heavy rain during the summer months can easily overwhelm drain tiles and sump pump crocks.
Here are some facts regarding water damage.
Estimates indicate that 98% of basements in the U.S. will eventually experience water damage.
Water damage claims cost insurance companies approximately $20 billion annually.
The average insurance claim for water damage is $11,098.
I've personally experienced several inches of clean water in my basement and it's overwhelming. Thankfully, my local restoration company responded quickly. They saved my finished basement from major damage!
Unlike other appliances, a sump pump quietly does its job and you probably don't pay attention to it. It's usually found in your basement and its primary function is to keep your basement dry. Below is information on:
How a sump pump works;

Types of sump pumps;

Benefits of a sump pump;
Maintenance tips;
Claim scenario; and
Insurance policy coverage.
How a sump pump works?
A sump pump collects ground water in a sump tank, also known as a basin, crock, or pit. When the ground water fills the tank to a certain level, the float travels up a float rod and activates a switch causing the pump motor to turn on. The motor then removes the water from the tank and discharges it away from your house.
Types of sump pumps
1. Submersible.
This type of sump pump is the most common and it's installed during home construction. The pump is covered inside the tank.
2. Non-submersible (Pedestal).
This type of pump consists of a motor and a hose. The motor is installed above the basement floor. The hose is connected to the motor and then routed into the sump tank. This pump is less expensive and can be installed in any home at any time.
Benefits of a sump pump
1. Prevents flooding.
Heavy periods of rain can cause water to accumulate around the base of your foundation. A sump pump will prevent the water from entering and flooding your basement. In addition, if you experience a burst pipe in your basement, a floor drain may not be enough to eradicate the water. A sump pump may help push this water out, minimizing the amount of standing water.
2. Reduces mold growth.
Standing water can lead to mold growth. Mold can be harmful to your health and your house. Keeping your basement dry can prevent growth.
3. Prevents dampness.
4. Prevents fires.
Water entering your basement can cause appliances to short-circuit which could lead to an electrical fire.
5. Relatively inexpensive.
Depending on where you live, Mother Nature can keep your pump running on a regular basis. For the protection that a sump pump provides your home, they are relatively inexpensive. Keep in mind that they may last 15-30 years, so replacement does not occur regularly.
Maintenance tips
Each spring, follow these sump pump maintenance tips to ensure yours works properly.
1. Remove the cover.
Check the tank for debris, such as mud, rocks, or gravel.
2. Flush the system.
Ensure proper pump operation by flushing out the system with water from a hose or bucket of water. When the pump turns on, listen for strange sounds. The pump should run smooth. If it doesn't that could signal worn or damaged parts. Contact a local plumber immediately for service.
3. Inspect the float.
As water fills the tank, make sure the float travels freely on the float rod.
4. Inspect the discharge pipe.
Before major rain, make sure the discharge hose is free from debris, such as mulch, mud, stones, or rodent nests. Ensure that the discharged water runs away from your foundation.
5. Inspect the check valve.
Make sure your sump pump has a 3/16 relief hole in the pipe between the pump and the check valve. This prevents check valve vapor locks and greatly extends the life of your pump.
Claim Scenario
Several years ago, West Bend insureds moved into their newly constructed home. As a rainstorm passed through, they did not pay too much attention. Later in the day, they went down to their basement and stepped off the last stair into the water. Pea gravel from the construction process was found in the sump pit. Unfortunately, the sump pump sucked in the pea gravel causing it to be destroyed. Luckily, their basement was unfinished and most of their personal belongings were stored in totes resulting in minimal damage. Remember, it is important to inspect your system on regular basis.
Insurance policy coverage
An insurance policy may not provide coverage for sump pump overflow/sewer backup. A West Bend policy, provides coverage if you choose. Sump pump overflow/sewer backup provides coverage if your sump pump overflows or your sewer backs up, causing water damage to possessions in your basement. Four coverage limits give you the flexibility to carry just the right amount of coverage for your finished or unfinished basement.
Ask your insurance agent if you're adequately covered.
Do you have any suggestions or information you'd like to share? I'd love to hear from you. Please share them in the box below.
This article is intended for general educational and illustrative purposes only and should not be construed to communicate legal or professional advice. Further, this article is not an offer to sell insurance. Please consult with your licensed insurance agent for specific coverage details and your insurance eligibility. All policies are subject to the terms, conditions, limitations, definitions, and exclusions contained therein.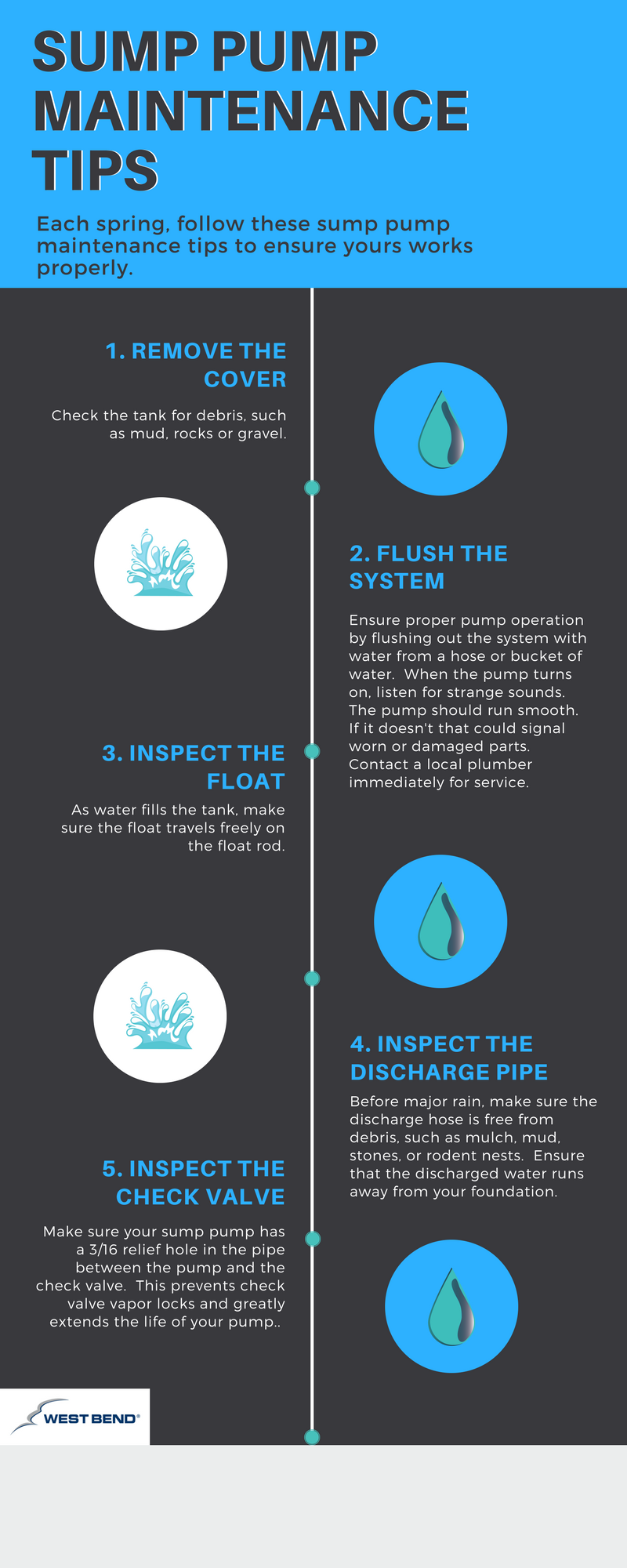 Sources:
https://www.hometips.com/how-it-works/sump-pump-system.html
https://www.homeadvisor.com/cost/plumbing/install-a-sump-pump/
https://ipropertymanagement.com/research/water-damage-statistics#:~:text=The%20average%20home%20insurance%20claim,are%20at%20risk%20of%20flooding.